CC: Vanderbilt's Christian Communities!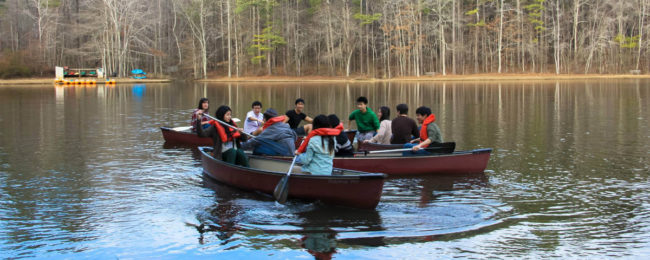 Readers, hello hello! I'm doing organic chemistry, playing with my dog, and writing this summer! I hope it's restful for you too :) (with no organic chemistry exams — the actual stuff I love).
After asking friends and friends of friends, I've created about twelve articles on the Christian communities at Vanderbilt. I've loved the Christian communities at Vanderbilt that I've been a part of — Phi Lamb, University Catholic, and Synesis — and all the ones that my friends are a part of too. Every Nation isn't represented here because I couldn't get a student perspective, but there are so many of them that are: Navs, RUF, AACF, Phi Lamb, BYX, UCat, Young Life, Synesis, Orthodox Christian Fellowship, and anything tagged "Christian Communities" or with "CC" in front of the name.
– Nashville Navs
– University Catholic & "More about University Catholic"
– Reformed University Fellowship
– Young Life
– Cru
– Baptist Collegiate Ministry
– Orthodox Christian Fellowship
– Asian-American Christian Fellowship
– Sigma Phi Lambda, the Christian sorority
– Beta Upsilon Chi, the Christian fraternity
– Synesis, a faith and reason journal
– two frequently attended Christian Churches, Midtown and Ethos!
– and… there's an additional post about perspectives! Be sure to check that out :)
I know we're all at different points in faith, and you may not be sure if you even want to be Christian any more or you're not Christian and you don't know where to start. Never fear! Every ministry here is full of people searching too — and you'll find them when you attend a ministry event. If you're interested in reading about my perspective of faith at Vanderbilt, check out my "God, Me, and Vanderbilt post" and the two posts I've written as a recipient of the Nichols Humanitarian Fund this May (especially "Blog Post 2!"). I hope you enjoy them :) (Sidenote: If you're interested in the Jewish, Muslim, or Hindu communities at Vandy, I'll be writing those posts by the end of the summer!)
As always, let me know if you have any questions! I love answering questions, and if I don't answer, I will always find someone who does! My email is sophia.druffner@vanderbilt.edu