Parker Penny '22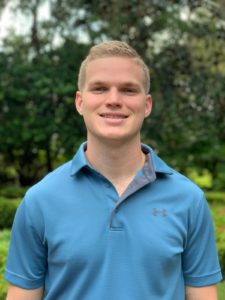 Greetings!
I'm Parker Penny and I'm from the happiest place on earth (Disney World/ Orlando). I'm a sophomore (class of 2022) neuroscience major on the pre-med track.
When I'm not contemplating why organic chemistry was invented, I spend most of my time in my research lab. I'm currently studying selective ion transport mechanisms in human cells. The rest of my time goes to the trap shooting team, the Community Outreach Committee for MEDLIFE, and being a team leader for Vanderbilt Student Volunteers for Science. Outside of those commitments, I enjoy working out and exploring all the outdoors Tennessee has to offer.
If you have any questions about specific clubs, Vanderbilt, Nashville, or just college, I'd love to answer them. My email is parker.c.penny@vanderbilt.edu.