CC: Baptist Collegiate Ministry (BCM!)
So many thanks to Amy Rushing and the BCM for this post and these pictures! Check out their website for more information about the BCM at Vanderbilt!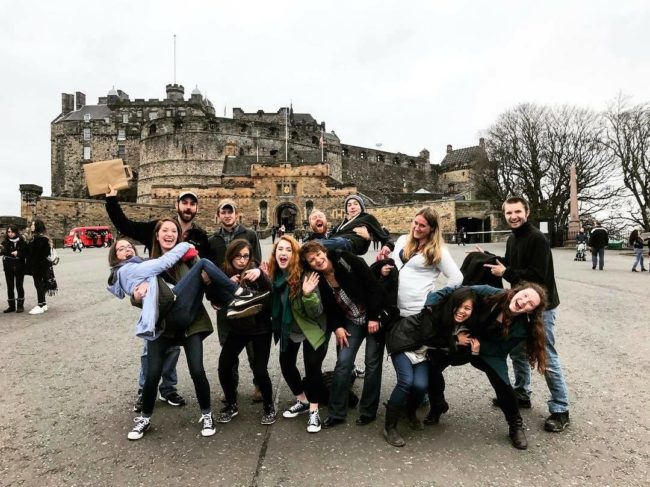 The Baptist Collegiate Ministry at Vanderbilt Place is a Christian community where generations of students have found a home during their time at Vanderbilt! The BCM is welcome to all students, regardless of denomination of faith, who wish to grow in their spiritual walk with Christ. We strive to help each other develop into active members of a local church, build trusting relationships in small groups, and worship the Lord together every week.
The major way to we connect with one another is through one of several small groups that are at different times and locations throughout the week; they involve reading scripture together, praying with and for one another, and sharing our lives with people who truly care about us. We have one large group meeting on Thursday nights at 7 p.m. at the BCM building. The focus of our large meeting changes week to week; a speaker on a Bible passage, a worship service, or a discussion on how Christianity influences different parts of our lives are all things that could be expected. Additionally, we have mission trips over Fall and Spring Breaks, as well as service projects in the Nashville community throughout the semester.
The BCM has provided me with lifelong friends who encourage me every day in my walk with Christ. These are people who hold me accountable, push me in my leadership abilities, and disciple me so that I can be a light on Vanderbilt's campus. For me, the BCM has been a family that is always looking for the best way to serve one another rather than holding onto traditions.
Email me at sophia.druffner@vanderbilt.edu if you have any additional questions! If you want to know about other Christian communities, including BYX and Phi Lamb, check out the tag "christian communities!"