Emilie Pouleriguen '22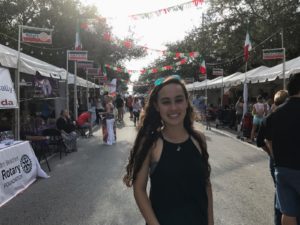 Hi all! I'm Emilie, from Boca Raton, Florida, about an hour north of Miami. I'm currently a junior in the Peabody College studying Human and Organizational Development and Psychology. Additionally, I'm also studying how to do laundry without losing my socks, what the latest time I can wake up and still get to class on time is, and how many Rand cookies is too many. (Currently all research is showing that you can never have too many Rand cookies).
When I'm not studying, you can most likely find me playing soccer for the Club Soccer Team, volunteering at the Susan Gray School, or jogging around campus. And if I'm not there, I'm probably off campus exploring the city. Over the past 3 years I've fallen madly in love with Nashville, from walking downtown on Broadway, to relaxing in Centennial Park.
I am completely in love with all things Vanderbilt and Nashville, and am thankful every day that I decided to apply Early Decision to Vanderbilt. If you have any questions about student life, Vanderbilt, or just Nashville in general, please don't hesitate to reach out!
Email: emilie.pouleriguen@vanderbilt.edu
My recent posts:
10 Things I Learned Freshman Year
Why You Should Join a Club Sport
Why I Love Vandy in the Fall Semester