Chidiogo Nwakoby '22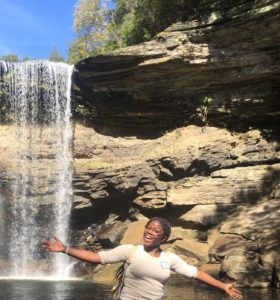 Hello everyone!
My name is Chidiogo Nwakoby. I'm from Nigeria and I'm currently a freshman in the College of Arts and Sciences. Presently, I am undecided about my major but thinking about majoring in Medicine, Health and Society, Psychology or Neuroscience. I am also hoping to do medical research in the future.
Outside of class, I'm involved with Nilaja Amari African Dance Troupe, Begin With Books, Cards for a Cause and the African Student Union. I love reading fiction and I'm open to any reading suggestions you might have.
Vanderbilt has been amazing so far and I'm hoping my posts will make you want to attend.
Send me an email at chidiogo.c.nwakoby@vanderbilt.edu if you have any questions about college life, extracurriculars or anything at all.
My recent posts: