God, Me, and Vanderbilt (The 11th Thing I Learned Sophomore Year)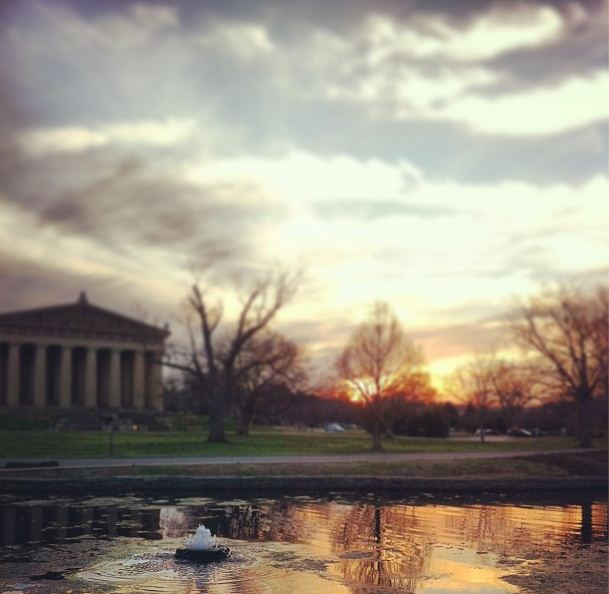 Introduction: I can't understand life, and I can much less understand God. I don't know where you are on your faith journey; regardless, I hope that you can appreciate this post for what it is, which is part of the road that I have walked this year at Vanderbilt. If you have any questions about absolutely anything in this post, feel totally free to shoot me an email at sophia.druffner@vanderbilt.edu. It can be about Catholicism, theism, Christianity or Christian organizations, or even General Chemistry (there will be one. Don't be afraid. It's okay, I'll answer. :)). I've had many happy moments at Vanderbilt, but for some reason, it's usually the difficult that drives us to God, and I'm no different. If you need any further context, I'm a Catholic premed math major and violin performance minor who will be a junior next Fall. 
When I was fourteen, I decided to believe in God. When I was fifteen, I decided to believe in the Eucharist, a Catholic belief that states, based on Jesus's words in the New Testament, that the bread that he broke really was his body, and that the bread that is broken each mass is the real Body and Blood of Christ. (I know, it will probably sound crazy, because it is). Faith has always been just that– a series of decisions, rarely feelings.
The months that led up to choosing Vanderbilt were crazy. In the space of three months, I flew to South Bend twice, St. Louis once, drove all over Texas, and participated in too many panel interviews, group interviews, and individual interviews. I had the worst interview of my life after preparing for months. When I finally chose Vanderbilt, I did a little research and discovered that it had every single thing I wanted, down to the red bricks and the trees. God really did know my heart, and I felt that I was 'meant' to go to Vanderbilt.
Readers, "meant" does not mean that it will be easy.
After B's and bad violin lessons, I lost my friend group second semester. By the end of January, I felt alone, struggling still with the ten proofs a week, and only feeling a little better about violin. I had been the student who had looked down on others for A-'s in high school. I had felt just a little ( a lot) smug when I graduated valedictorian. When I read stories of students struggling in General Chemistry online, I thought that it would never be me. So, what was happening? Really, hadn't Vanderbilt been the place for me?  It was easy, sometimes, to remember the bad moments over the good, and to forget the growth I had gone through, the lessons I had learned. And God gave me so much good that year: Failing taught me that I wasn't invincible, that I could be humbled too. Losing my friend group led me to join Phi Lamb, one of the greatest support systems that I've ever had. Feeling lonely in University Catholic helped me gain experience to make freshmen feel the most welcome ever. 
As a student at Vanderbilt, I can tell you that growth is very painful. As a Catholic student at Vanderbilt, I can tell you that this growth has brought me to my knees, to the chapel, to daily mass. The doubt I have experienced when I checked Blackboard to find what my Indian mother termed "less-than-acceptable" grades led me to look deeper within myself to reservoirs of strength and persistence that I didn't know existed. The anxiety and worry I've felt over seemingly insurmountable obstacles (theoretical math exams, anyone?) made me feel as if no one else had ever gone through this before. Anxiety and doubt created isolation and withdrawal.
The night after my first math exam a few weeks ago, I woke up at 2:45 AM after falling asleep at 10:30 PM, exhausted. After trying (and failing) to fall asleep, I Ubered to Frassati, a house only a little off-campus which is open through a passcode, 24/7. Sitting in front of Jesus in the chapel, I imagined Him in Gethsemane, knowing a far bigger obstacle was ahead of him. I pictured the anxiety, the doubt, the worry. For one of the first times, I knew what it was to share in just a bit of Jesus's suffering.
God taught me failure, this semester. But unlike freshman semester, when "failure" at worst resulted in a B, "failure" this semester was two C's, one C and one C+, both in my math classes. This semester, failure did not seem recoverable. The reason for these grades? I thought, once again, that I was invincible, that I could recruit students single-handedly for my scholarship program, play violin at a high level, do research 7 hours a week (and well), and at least five other activities and have nearly enough time aside to process the theoretical math that I was learning (Check out my "Math Secrets" post for more info).  I can't describe to you how I reached a point where I felt that it might just be easier to not even exist anymore after I had done in academics what everyone told me that I would do — get C's because I was doing too much. A state of existence without hope is called despair, and I was in it, ten feet deep.
Then a student died right before finals, a senior student majoring in math and economics. A mutual friend led me to attend his memorial service at Vanderbilt. Listening to his friends talk about how sad, frustrated, angry they felt, I couldn't believe what I had thought, all over a single transcript.
I knelt in Holy Thursday mass later that week, and I thought again about my life. I realized that to have faith is to have hope, that to believe in God is to live in a state of faith, not of despair. Jesus came, I knew, that we might have life, and have it abundantly. After receiving the Eucharist, I told myself that if I believed that Jesus could be really present in a piece of earthly bread-become-divine, then there was hope for me.
Regardless of where you are on your faith journey, regardless of whether you believe in God, you're not sure, or you know for sure that he doesn't exist, I know you know that life is a precious thing. Accept struggles as opportunities for growth. Talk to people about them. We are made for community, we are made to complement and support each other. Look for the good in situations, look for lessons amidst the mess.
Readers, I'm praying for you. You got this.
P.S. For more info, check out The 4 Things I learned Junior Year, and its companion, The 11 Things I learned Sophomore Year! And of course, let me know if you have anything you want me to write about or add. :)