SAQ: Is there a Christian community at Vanderbilt?
Dear Sophie,
I'm an incoming freshman, and I'm wondering about the Christian community at Vanderbilt. I've never really been part of a youth group or bible study, so I'm not sure what to expect. What's the Christian community like at Vanderbilt?
I answered this question through this post, but I wanted to have more of a personalized touch from different points of view. These answers are from Christian friends at Vanderbilt. If you have more questions, don't hesitate to reach out to sophia.druffner@vanderbilt.edu!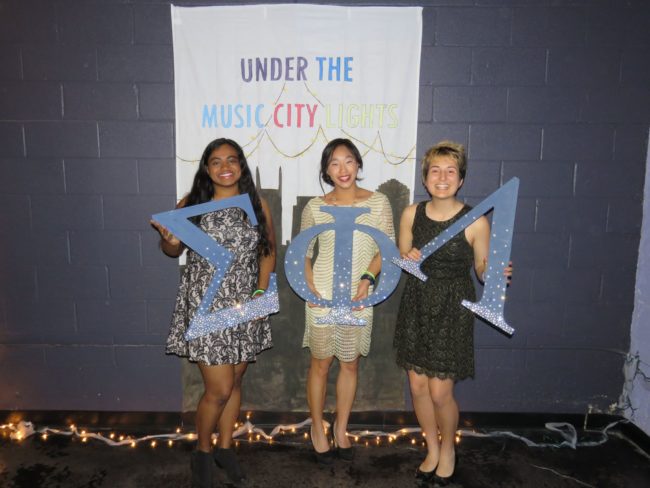 As a newcomer to faith and the idea of Christ, Phi Lamb was the first place that I sought answers. Never have I ever joined an organization that made me feel so immediately welcomed and loved than Phi Lamb. When I first met the officers, I was terrified about being so transparent with them about not having a relationship with Christ. Much to my surprise, they were completely understanding and open to welcoming me despite my own sense of inadequacy. They embraced my questions, as did the other members, and they all felt like family despite our differences, both in faith and otherwise. Being surrounded by such a variety of girls from different faith backgrounds, interests, and personalities has helped me not only see the infinite ways that Christ works in individual's lives, but also what lies at the heart of believing in and following Christ. Seeing girls from different denominations come together and worship so fully throughout the week is beautiful beyond words. — Renee Chen, Class of 2018, renee.y.chen@vanderbilt.edu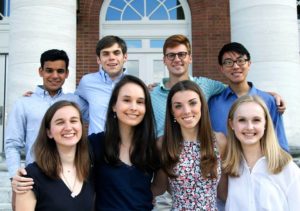 Throughout high school and into the fall semester of my Freshman year, I was completely
obsessed with academics. Of course, a strong work ethic is normal for high achievers, but my
fixation was toxic. I essentially worshipped my grades and thought the world would end if I
made a B or even an A minus (I'm a perfectionist to say the least…). As I navigated Gen Chem
and Calculus, Biology and Organic Chemistry, some grades were great and others were far from
it, but the places that remained constant were these pockets of the Christian community that I had
delved into. The people who knew me, really knew me, helped me to let go of striving and see
my true value in Christ.
RUF was the perfect balance of challenging my idols while making me feel safe and loved and
cared for; Synesis stretched my writing and intellectual abilities in a way that creatively serves
the Vanderbilt community; Midtown continues to both challenge me to take ownership of my
faith as a young woman in Christ while continually humbling me to yield to His will for my life .
I'm so incredibly thankful for the Christian community that I've found here and for the ways in
which God is using us to serve His Kingdom.
Hope to meet some of you this fall!! Welcome to Vandy!!!
–Emily Grinstead, Class of 2019, emily.a.grinstead@vanderbilt.edu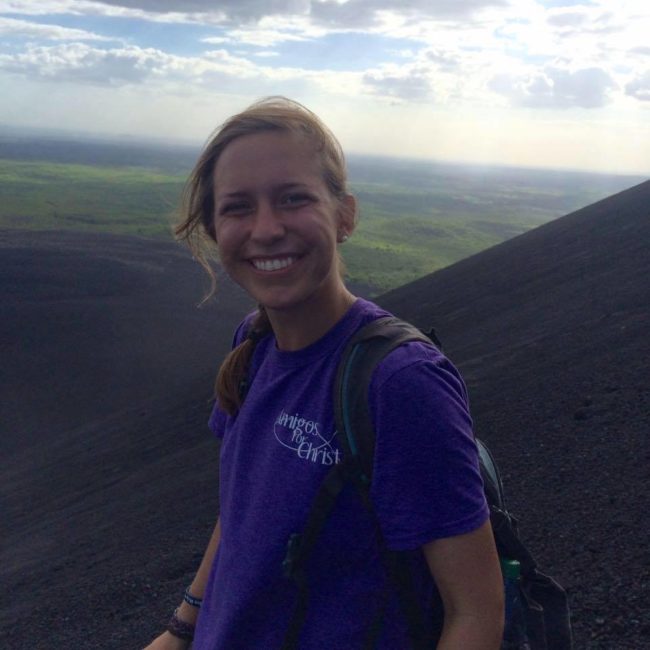 "I first got involved with UCat through the Apostolic Pillar, which drew my attention due to my involvement in the Ingram Scholarship Program. Knowing no one on campus and intimidated by pre-med classes, I really struggled first semester to find my place and purpose at Vanderbilt. But all that changed when a sophomore friend, my Bible Study leader, encouraged me to go on UCat's Awakening retreat in October. After that weekend, I knew that Christ–and His Church through UCat–were with me every step of the journey, no matter how difficult it got. UCat has been a family since then, supporting me in both good times and bad. Frassati House is a home away from home. My UCat friends are always there to laugh, cry, play, or pray with me. And our FOCUS missionaries and chaplains have been mentors and spiritual fathers to me, always eager to convey God's love.
Truthfully, college is hard. It's easy to feel alone, stressed, without purpose. My favorite part of UCat is that it's a family that reminds me I'm never alone, I'm never unloved. UCat's greatness lies, however, not in its own achievement, but in its communion with the Heavenly Father. The love UCat expresses is but a reflection of His love.Therefore, I haven't just made nice friends or partaken in fun events; no, I've encountered Christ Himself, in the Sacraments, in the Word, in the faces of His children, each and every day. So whether your transition to Vandy is as smooth as it can be, or really really rough, reach out. Get involved with this Church family. You don't have to be perfect. You don't have to have it together. You need only be willing to receive the love that only God can give.
–Faith Noah, Neuroscience, Class of 2018, faith.e.noah@vanderbilt.edu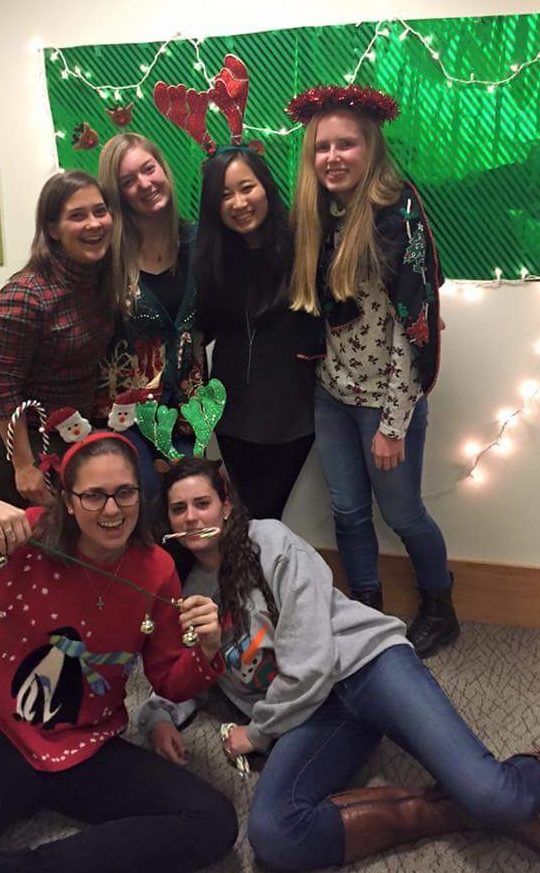 The overall Christian community at Vanderbilt is everywhere, and it's not hard to find it when you look for it. Here are just a few of the ways that Christian community has played a role in my time at Vanderbilt:
–This August I am embarking on my second year of living in a Mayfield (an upperclassman living-learning community of 10 people) with 9 other girls who love Jesus. Hands down some of the best and sweetest memories of my time at Vanderbilt so far have been the conversations and encouragements that come from living in such a community.
–One of my favorite spots on campus is Benton Chapel, which is on Library Lawn near Central Library. It's a perfect spot to step away in the middle of a crazy day and pray, or whatever you need to do. Late afternoons with the sun shining through the stained glass windows are my favorite!
–My friend group knows how to have a good time: game nights, movie nights, Laser Tag outings, and campfires at Percy Priest. College is the time to have fun, and alcohol doesn't have to be involved!
–During my hardest week last semester, my Navs discipler and sweet friend Joyce sat with me in Last Drop and cried with me while we ate a pint of Ben and Jerry's Chocolate Fudge Brownie ice cream.
–I came to college a "baby believer" and I have been encouraged and challenged by my friends to grow in my faith and seek God more and more each day. Surrounding yourself with people who will support you and have your best interests at heart, is essential to keeping you grounded during the craziness of going off to college and gaining independence. I am so blessed to be surrounded by such a community at Vanderbilt!
–Abbey Roberts, Math/Computer Science/Spanish, Class of 2019, abigail.k.roberts@vanderbilt.edu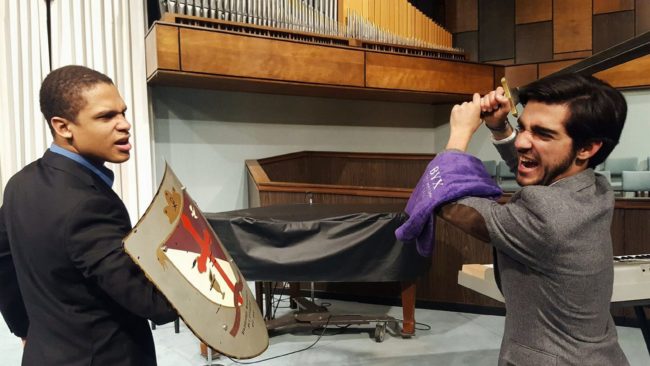 Hey! My name is Daniel Rose and I am a rising senior at Vanderbilt. I am double majoring in Neuroscience and Spanish, while taking on the insane lifestyle of what we know as the pre-med track. However, even though the academics are tough, my Vanderbilt experience has been incredible and that is largely due to the Christian community that I have cultivated over the past 3 years. Upon entering college, I was not very spiritual. I grew up in a Christian household, but because of bullying and different influences I decided to leave religious systems behind. On top of that, I didn't feel like there was room for religion in my life because I was mainly trying to find my identity, being a Black guy from Memphis with a Latino culture that was hiding a lot from those around him. I wanted to find the place I fit in best, but the truth was I never was going to fit in completely if I kept trying to look for people like me. I haven't met one person like me in my life ever. With that being said, the ministries that I am apart of (Navs, BYX, and Ethos Church), have helped me discover that I am a child of God, who has been "wonderfully made."
–Daniel Rose, Neuroscience/Spanish, Class of 2018, daniel.i.rose@vanderbilt.edu