Neelansh Bute '22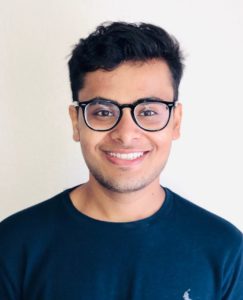 Greetings!
My name is Neelansh Bute and I hail from St. Louis, Missouri, though I spent the first eight years of my life in Hyderabad, India. In these next four years at Vanderbilt, I hope to explore Nashville, both as a city and as a lifestyle, and as I do so, I'll be sure to share my stories with y'all!
I'm currently a junior in the College of Arts and Science. While on the pre-med track, I am double majoring in Neuroscience and Medicine, Health, and Society, as well as minoring in Computer Science. On campus, I'm involved as Co-President of Inside 'Dores, the Chair of Operations for the College of Arts and Science Council, an Editor for Vanderbilt Lives, and Digital Director for the Vanderbilt Hustler.
Don't hesitate to contact me at neelansh.bute@vanderbilt.edu if you have any questions at all (whether it be about Vandy, college applications, life), or just simply want to say hello!
Cheers!
Neelansh
My recent posts: