Neelansh Bute '22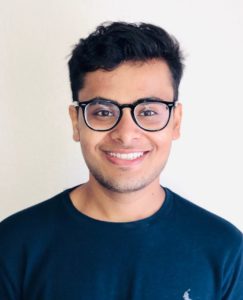 Greetings!
My name is Neelansh Bute and I hail from St. Louis, Missouri, though I spent the first eight years of my life in Hyderabad, India. In these next four years at Vanderbilt, I hope to explore Nashville, both as a city and as a lifestyle, and as I do so, I'll be sure to share my stories with y'all!
I'm currently a freshman in the College of Arts and Science. While on the pre-med track, I plan on double majoring in Neuroscience and Medicine, Health, and Society, as well as minoring in English. On campus, I'm involved as a member of InterAxon, a blogger for Inside 'Dores, a member of the South Asian Students Association, as well as a writer for the Hustler.
Don't hesitate to contact me at neelansh.bute@vanderbilt.edu if you have any questions at all (whether it be about Vandy, college applications, life), or just simply want to say hello!
Cheers!
Neelansh
My recent posts: