Hannah Tsiao '23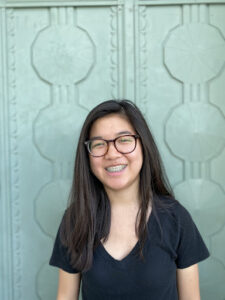 Hey guys!
My name is Hannah Tsiao and I'm from Bellevue, Washington (about 15 minutes outside of Seattle). I'm majoring in Human and Organizational Development (HOD) in Peabody College and minoring in Chinese.
When I'm not in class, you'll probably find me playing clarinet in the Spirit of Gold Marching Band or volunteering with the music service sorority Tau Beta Sigma. In my free time, I love to find new running routes around campus, explore different restaurants in the city (Taste of Nashville is one of my favorite parts about Vandy), and perfect my squirrel watching abilities while walking to class.
Vanderbilt and Nashville have truly become home for me, and I would love to talk more about college applications, campus life, or anything else you have on your mind! Feel free to contact me at hannah.a.tsiao@vanderbilt.edu!