Ashley Suh '23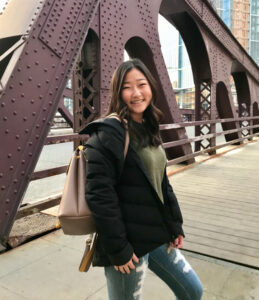 Hello!
My name is Ashley Suh, and I from Northbrook, Illinois—a suburb of Chicago! I am in the College of Arts and Sciences double majoring in Medicine, Health & Society and Communication of Science & Technology.
A few things I am involved with on campus include Alzheimer's Buddies, Project Sunshine, and research on opioid dependence. In my free time, I also enjoy crafting, golfing, and watching movies. I love science fiction and will, of course, entertain conversations about the end of our world as we know it.
In the greater Nashville area, I love finding sweet dessert spots!
If you have any questions about academics or life at Vanderbilt, I would love to talk with you! Please reach out at ashley.j.suh@vanderbilt.edu.