CC: Navigators (Navs!)
Thanks so much to Abbey, Daniel, and Mimi for their perspectives on Navs! You can check out more about Christian communities at Vandy by clicking this tag for christian communities!
Navs is an interdenominational campus ministry with the mission "To Know Christ and Make Him Known." Navs is passionate about building relationships through discipleship and intentional community. We meet Wednesday nights from 7-9pm in a Stevenson Lecture Hall for an hour of worship and a short talk, followed by an hour of bible study in small groups split by class and gender.
If you want to check out Navs, look out for the beginning of the year events, including Donut Night on Wyatt Steps the night before classes begin, heading over to McDougal's for delicious chicken, and more! The first NavNight will be Wednesday, August 30th at 7pm in Sarratt Cinema (downstairs kind of by Last Drop). For more info, go to nashvillenavs.com.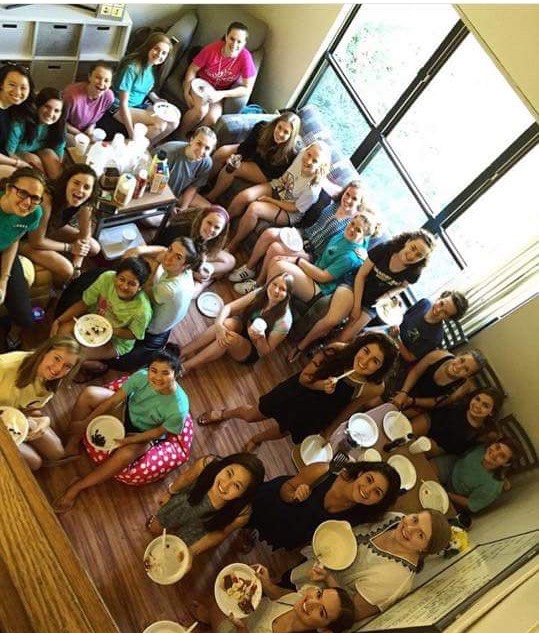 I joined Navs at the beginning of my first year, and it has been an integral part of my Vanderbilt journey. It is an incredible community of friends and fellowship, and the staff team is full of wisdom, love, and encouragement. I have seen God do incredible things through this ministry, and I just love being a small part of it! My favorite part of Navs is the focus on discipleship, which is where an older student or staff person seeks to get to know you, walk with you, and teach you what they have learned about Christ. Based on Paul's words to Timothy in Timothy 2:2 ("And the things you have heard me say in the presence of many witnesses entrust to reliable people who will also be qualified to teach others."), Navs' vision for discipleship is spiritual generations of believers pursuing Christ. I have met for the last two years with Joyce, one of the student leaders from my first-year Bible study, and it is so sweet to have someone on campus I can go to when things get crazy
— Abbey Roberts, Class of 2019
My freshman study was great as I was able to get to know many other freshman girls better, and learn how to study the Bible! Navs is really great at building up Christian community and helping us to grow in our faith. There are lots of fun events like worship nights, volleyball games with the guy's freshman study, trips to Cummin's Waterfall, and lots more! There is also a fall retreat and a summer training program, which are absolutely amazing, and Navs has such a wonderful community that has definitely helped me find encouraging and loving friends to help me to continue to grow in my faith!
— Mimi Cole, Class of 2020
In the fall of my sophomore year, I began attending the Navigators (Navs). It is a ministry that focuses on helping college students balance a Christian life and academic life through bible study, community, and discipleship. I was influenced by my roommates to try it out and it was NAVS that started challenging me to think more on what I believed. The Bible study convicted me and I realized what I needed wasn't religion, but rather a relationship with God. Now I have a really dope community of strong men and women, who are willing to help me keep my eyes on Jesus Christ.
— Daniel Rose, Class of 2018
If you want to know more, you can also email me at sophia.druffner@vanderbilt.edu! Check out the tag "christian communities" for more info on Christian communities at Vandy!