Xuanxuan Chen '21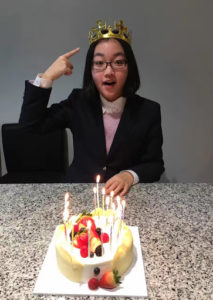 Hello! Ni Hao! Bonjour! Konnichiwa!
My name is Xuanxuan, and I am from Nanjing, China. Besides my hometown, I also lived in California and Virginia before coming to Nashville. I am a sophomore in the College of Arts and Sciences, planning to major in Asian Studies. I am a language enthusiast too, studying Japanese and French.
At Vanderbilt, I am involved in Her Campus Vanderbilt, International Student Council, and language events. You can also find me writing prose and poems, strolling in our beautiful campus, and exploring foods in Nashville!
Please feel free to contact me at xuanxuan.chen@vanderbilt.edu to say hello (and/or its equivalent in your languages) and to ask questions about Vanderbilt, language learning, and college life.
My recent posts: