Seniors' Fondest Memories at Vanderbilt Part I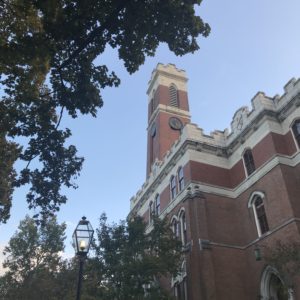 Happy graduation, Class of 2020! My closest friends are graduating students. Seniors like Deniz and Ashli have helped me navigate the world of blogging. This month is a fruitful season with the unique element: resilience. I interviewed three of my graduating peers and asked for their fondest memories at Vanderbilt.
Memories I
"Looking back over my college years, I enjoyed many moments at Vanderbilt: being part of the LNYF Martial Arts team for 3 years, hanging out with friends, meeting friendly faculty and staff, enjoying views of our campus at different times of the day and of the year… It is really hard to pick the [single] fondest memory, but I know that all of them will be with me in many years to come."
Memories II
"My fondest memories at Vandy are going for walks with my close friends when the weather is good. Walking around campus, breathing fresh air, and having casual conversation with friends always relieve my stress and make me feel happy. Even if I graduate, I will not forget those interesting conversations I had with my friends and the beautiful scenery I saw at Vandy."
Memories III
"It's the first time I went to AWB (alternative winter break). We volunteered together for a winter mission institution. I was amazed by how people enjoyed working there. We also spent much time reviewing and sharing life stories with each other."
I encourage you to watch the video in which seniors shared memories and milestones. As one of the graduating students in the video said, having a beautiful life at Vanderbilt made it difficult to leave the university. Commencement means the end of one stage in life and the beginning of the next journey.