My Writing Experiences at Vanderbilt (Part I)
Happy Spring 2020!
I hope everyone had a lovely winter break. During the break, I met with my family members, friends, and teachers, including my favorite middle school teacher who asked me about college writing. Her question and our following conversation resonated with a blog idea I had in Fall 2019: writing at Vanderbilt based on my experiences as a non-native English speaker.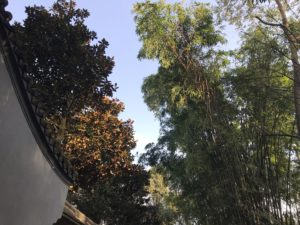 I have always enjoyed writing. Academic writing in college enables me to explore my courses in depth and encourages me to increase my knowledge in the subject area. This requires me to read the material multiple times and ask professors questions throughout my writing process.
Writing also fuels me to explore myself. My ideas related to the content of my courses reflect my personal ideas beyond what is specifically covered in class. After forming my ideas, the next important step is to communicate with my audience. Pieces of my academic writing are based on my familiarity with course materials ("they say"), my thinking about what they say ("I think"), my presentation of my thoughts ("I say"), and more.
Rather than deeming writing assignments as tasks I passively must do, I regard academic writing as fulfilling self-exploration which strengthens various skills. In other words, with my professors' guidance, I spontaneously approach something I will write about later and improve myself throughout my writing process, including the initial preparations. An on-campus writing resource I often use is the Writing Studio. Writing consultations there are helpful at any stage of my writing process.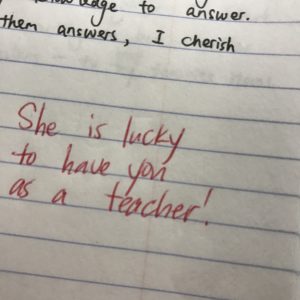 Before college, I felt naturally comfortable with writing—both academic and non-academic—because of support from my secondary school teachers. The teacher I referred to earlier in this post taught me English and encouraged me to hone my writing skills. The literature teacher I had in my junior year of high school guided me to express myself through writing in English. In my senior year of high school, the literature course I took always began with "Quick Writes," seven-minute sessions in which I could write about the topics my teacher recommended or anything else. The supportive environment at Vanderbilt has since enhanced my ease with writing.
I encourage my readers to also reflect on the role writing plays in their lives. In February, I will discuss my writing experiences for studying French and Japanese and non-academic purposes.
On occasion of the Spring Festival in 2020 which falls on Saturday, January 25, I hope everyone is joyful and healthy. A poem by Du Fu of the Tang dynasty, whose thatched hut I visited during the break, inspires my Spring Festival wish for my readers: I hope you will enjoy and be skillful in writing after reading abundant volumes ("读书破万卷,下笔如有神").