I went to PREVAIL!
You're probably wondering what PREVAIL is. PREVAIL is a leadership conference for Vanderbilt students who identify as women. It was an amazing opportunity that came at the right time for me. We've gotten to that point in the semester where everyone has so much work to do and we all needed a reminder that, "We can!"
We started the day with a Welcome Address by Krystal Clark, the Director of the Office of Student Leadership and Development at Vanderbilt, then we had a delicious brunch from Savor the Flavor, a local catering business. Our Keynote Speaker, Adell Harris, delivered a powerful message encouraging us to put ourselves out there and believe that we can achieve whatever 'crazy' dreams we think of. Harris is a bestselling author, speaker, entrepreneur and currently the chief of staff for the Vanderbilt University Men's Basketball program. She gave us these strategies for success: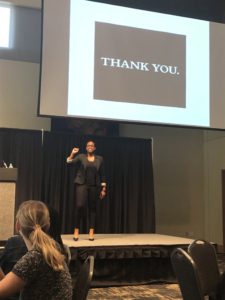 Define your Paradise/Destination
Work on your self-image
Find some role models
Create even if you don't think you can
Serve and share
Her speech was inspiring and a great message that applies to everyone. I'm going to work on implementing these strategies in my life and I hope one or two might be useful to you as well.  After the speech, we had breakout sessions and I attended "Powerful Women Paving the Way: Building your Personal Brand of Leadership". This session was about applying your strengths, from the CliftonStrengths assessment, to craft a leadership model that works best for you. There's been a lot of focus on being well rounded, but I liked this session because it was about focusing on specific areas that you excel in. We worked on a Leadership Brand Statement that involved understanding in depth what our Top Five strengths from the assessment really meant. After this session, we headed back to the main room for closing remarks. Overall, this was a wonderful experience that came at a very relevant time. Plus, I got a succulent!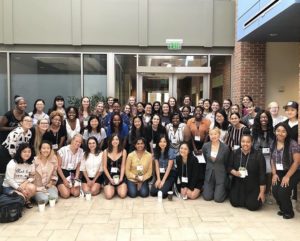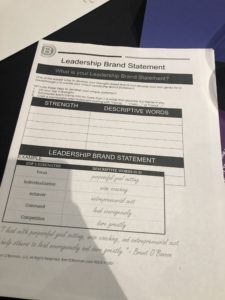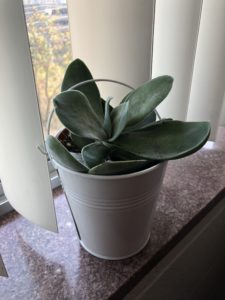 Email me at chidiogo.c.nwakoby@vanderbilt.edu if you have any questions about PREVAIL!