Leaving Commons
Freshman year has come to an end and I'm grateful for all the experiences I've had this past year. From seeing Beyoncé with the rest of the class of 2022 to moving out of Commons, where first-year students live. I'll be living on Highland next year and these are just a few things I'll miss about Commons:
The view from the Stambaugh Balcony
I lived on the third floor in Stambaugh House, one of the houses on Commons, and it was the only floor on Commons that had a full balcony. Vandy has an aesthetically pleasing campus and no one can stop taking pictures!  Here a just a few pictures I and some of my friends have taken from the balcony: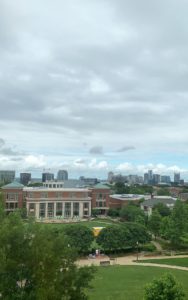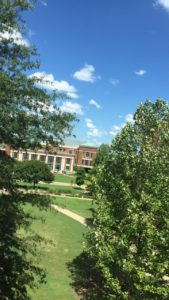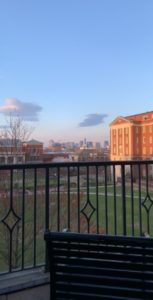 2. Being just a five-minute walk away from Peabody Library
This semester, I found a nice study spot where I always got the most work done with no distractions; the Youth Collections room on the third floor of Peabody Library. Since I'll be living on Highland Quad next year, it won't be a short walk to the library anymore from Stambaugh. Next semester, I'll have to look into some new study spots!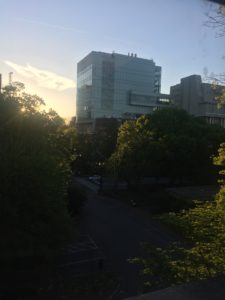 The Houses' weekly signature events
Every week, each house on Commons has a signature event that usually involves socializing and food. Stambaugh's signature event is called Stam Sweets and features various desserts such as cheesecake, ice-cream, cookies, donuts and a lot more. This was a great time to get to know other members of the house and chat with Dr. Noble, our Faculty Head of House.
Living on Commons was a great experience and I'm grateful for all the memories I've made. If you have any questions about Commons, feel free to email me at Chidiogo.c.nwakoby@vanderbilt.edu.