The One Where Matthew Talks about His Classes
[Disclaimer: I don't actually talk about Friends, I just wanted to have a catchy title.]
Continuing the excitement from the previous article, I'd like to talk about academics and residential life (which isn't nearly as exciting, but stick with me on this)! There has been plenty in this realm to keep me busy, but I think the most logical place to start is with classes!
Most of my classes are pretty standard for a Secondary Education and English double major — that is to say, lots of ENGL and EDUC in my student registration on YES (Your Enrollment Services). I'm particularly interested in three classes: Practicum, The New Negro Movement, and Foundations of Public Speaking.
I'm super excited for my first practicum at the nearby University School of Nashville! Practicums are basically when you go to a school and learn what it means to be a teacher, at least that's what my first one is about. Right now we're in the middle school section, and we only go to the school once a week (#blessed). Every time we do, though, I find it both fascinating and odd to remember what it's like to be a middle schooler: the routine, the drama, the crowded hallways, the voices that can't settle on an octave, the drama, etc. I really appreciate how all of my Peabody education classes have been challenging and reshaping my perspectives, and I think that will be a continuing trend through this and following semesters!
The New Negro Movement, which coincides with the more popularly known Harlem Renaissance, especially interested me because I grew up in the rural, waspy South, and surprise surprise, I didn't learn a whole lot about Black history and heritage — but now I have the opportunity! This English class traces the origins of the New Negro Movement to Nashville and other areas in the South through various forms of literature, from speech transcripts of Booker T. Washington to an autobiography of a Black man who passed for White. The professor brings the class to life by constantly prodding us for discussion, which is always lively and enlightening.
And besides Gen. Chem, Calculus, and a handful of others, I would say there are few classes more quintessentially college than "Public Speaking 101." My mother always impressed upon me the importance of proper speaking and spelling, but it feels so weird to be graded on something as seemingly simple as talking! I'm enjoying it, though, especially the impromptu speaking we do in class. I feel like we'll actually become a little community by the end of the semester; moreover, we'll be equipped with skills that are crucial to succeeding in society, and I'm always a fan of that.
My other classes are pretty standard, and I haven't formed strong opinions about them yet. As always, I'll keep you informed if anything interesting is happening in them!
Moving on… Is one of my article sets ever complete without mentioning my Mayfield Project? In case you don't recall, my Mayfield Project is about raising awareness and respect for cultural diversity. Most recently, we hosted an in-house discussion about race, especially about race on campus and interracial relationships. Everyone who came had a fun-filled time (both by talking and eating) and hopefully left a little more enlightened!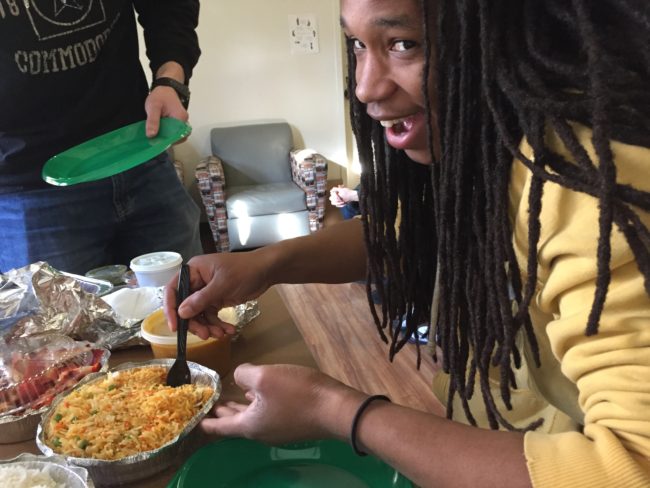 Also, pretty soon I'll be interviewing some of the people in my Mayfield about their experiences with their own cultures and how they intersect with Vanderbilt! If you're interested in hearing those, just stay tuned with my articles!
As for the future of my semester, I currently only have one more input: I'm applying to live in the McGill Project next year! (You can really tell I'm into living-learning communities lol.) The McGill Project is all about creating a community of free-thinking and acceptance of a diversity of ideas and identities, and I'm hyped to have my interview this week!
That's pretty much all I have to say, but if you want to hear about my extracurricular involvement, check out my other article here. Until next time, feel free to contact me at matthew.austin@vanderbilt.edu with any questions you may have!