Why You Should Join a Club Sport
For most people, high school consisted of school, friends, and sports. If you're like me, you don't want your sports career to end after high school, but you also aren't going to play on one of Vanderbilt's amazing D1 teams. Fear not though, because there are other options. One of the best things I did freshman year was join the Women's Club Soccer team. Club sports are great because they are still competitive, but do not carry the same commitment as NCAA teams. They also allow you to meet people in different grades, dorms, and majors that you might not have met otherwise. But you don't have to take my word for it. Here are the experiences of 3 students who are all members of different club sport teams.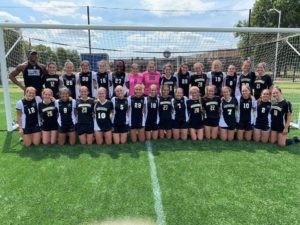 How did you find out about your club sport at Vanderbilt?
"I saw a post on Facebook on my Vanderbilt class page stating club tryouts were on a specific day" -member of the men's club basketball team
"I heard about rowing through an upperclassmen who told me to check them out at the org fair, and I did." -member of the club rowing team
"I came to school hoping to seek out the club team because I already knew it was something that I wanted to do. So when I went to the organization fair at the start of the year, I went straight to the sports section hoping to find them and I did." -member of the women's club lacrosse team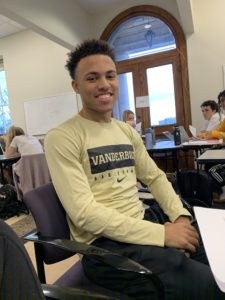 What made you want to join a club sport team?
"I wanted to continue playing the sport I loved in high school competitively in some way during college. The fact that there are students on the club team that have the same interests and goals that I do is what made me want to join." -men's club basketball team
"I wanted to be athletic in college and have something to satisfy my competitive drive. It also seemed like a great way to make friends in freshman year." -club rowing team
"In high school, lacrosse was a very important part of my life. It was my way to stay active, but also my outlet for stress in school and life. So when I came to Vandy, I was looking for a similar experience that would make the transition from high school to college easier, with a sport that always has helped me. I also couldn't imagine giving up the sport that I loved so much yet." -women's club lacrosse team
What is your favorite part of being on a club team?
"My favorite part of being on a club team is the culture and environment. The group of guys that I play with are all great people that I know I can turn to whenever I need it most. I know my teammates will always have my back during hard times. The brotherhood and compassion that we all share is what makes being on this team special." -men's club basketball team
"I really appreciate the consistent community that it provides. Having to go to practice every day with the same 20-30 people makes it nearly impossible not to make some lifelong friendships. " -club rowing team
"My favorite part of being on a club team is the community it's brought. Every week I'm able to just take some time to step back from stress of school and have fun with a bunch of amazing and supportive women with passion for the same sport as I do. We challenge each other, but are always there to lift each other up too. It's been an amazing way to make the large Vandy community a bit smaller." -women's club lacrosse team
If you are just looking for a chill environment to play sports you've never tried or don't feel like committing to a club sport, the Rec Center also offers a great variety of Intramural sports every semester. No matter what you choose, it's nice to know that you don't have to give up your athletic passions once you get to college.