Learning to Love Your GPA
Vanderbilt is naturally full of high achieving students. To even be accepted to Vanderbilt means that you were probably at the top of your class in high school, and maybe even had a 4.0 GPA. I know that for me, high school was never particularly challenging, and I wasn't studying for hours on end. I think that one of the biggest adjustments that comes with entering college is learning how to adapt to difficult academics.
My first exam in college was definitely a learning experience. I don't think I had ever really learned to properly study before then, and did not end up doing that well on the exam. To me this seemed like the end of the world. I was a straight A student in high school, how could I have failed a test? This was my first taste of failure in college, and it was definitely a learning experience.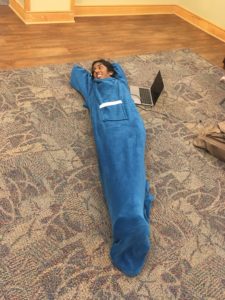 As time went on however, I started learning how to navigate college academics and properly study. I put in the hours of work required, read my textbooks, and learned the wonder of office hours. If I had to pick the most useful advice for a successful academic career it would be the following: 1) Read your textbooks if the professor assigns it. Even if there isn't a quiz on the reading and it seems like you can get by without reading it, definitely read it. I promise it will likely show up on the test. 2) Go to office hours. It's like an extra class that is one on one where they answer all the questions you were too shy to raise your hand and ask. It also helps establish a relationship with your professor and can win you major brownie points.
So now, getting ready to start my fourth semester at Vanderbilt, I understand that I'm not perfect. I won't ace every test and assignment, but it's not the end of the world. What really matters is that you try your hardest and experience new things. Last year I took a computer programming class knowing it would be hard and I probably wouldn't get an A, but I did it anyways because it was a great skill to learn. So while I definitely don't have a 4.0 GPA (which high school me would have been mortified about), I am still loving my Vanderbilt experience, and that's good enough for me.