Let Me Tell You About the Education Major
Now that I'm in my second year at Vanderbilt, I have a pretty standard list of points to hit when people ask me why I love my school.  Campus during the fall? Check. Being surrounded by cool people? Check. Eating at Bamboo Bistro, our on-campus pho restaurant? Check. The overwhelming amount of opportunities to get involved in anything and everything that interests me? HUGE check.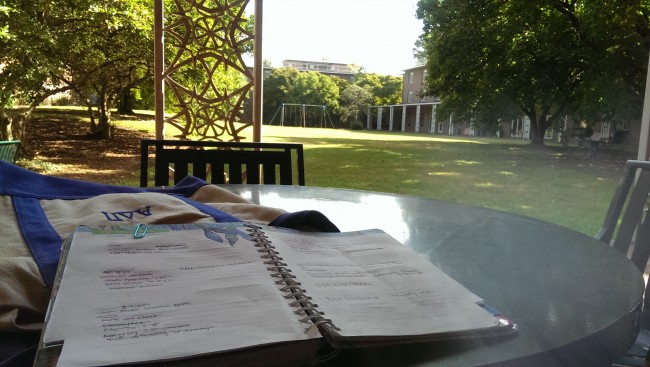 But I think the one thing I ALWAYS forget to mention is the fact that I actually LOVE going to class. My friends in high school can certainly vouch for me when I say that I love school in the most nerdy way possible. So I guess it's no surprise when I tell you that I'm studying to become a teacher at the Peabody College of Education and Human Development. I can talk about my education major for hours, but I'll try to summarize a few key points for you.
This semester, I'm in a class called Intro to Reading Processes and Development (yes, it's a mouthful). I more frequently refer to it as "Teaching the Children to Read." And even though it's at 8:00 in the morning, it's one of my favorite classes this year.
The coolest part of this class, and the education major in general, is that it includes a practicum, which is basically where you go to a real-life school and pretend to be a real teacher. You get paired with a mentor teacher, and every week, you get to go observe and work with the class. The education major is probably one of the most hands-on majors at Vanderbilt – starting from your sophomore year, you're pretty much in at least one classroom every semester.
If you're on the college search right now, you probably hear a ton about "experiential learning," or some kind of program that allows students to get experience in their prospective field. I know that when I was looking at colleges, that didn't mean a whole lot to me, but trust me when I say that getting to work in classrooms has been the BEST part of my academic experience here at Vanderbilt, and not just because the kids are cute. Being in the classroom has really solidified for me that the education major is where I belong, which, as an extremely indecisive person, is unbelievably satisfying.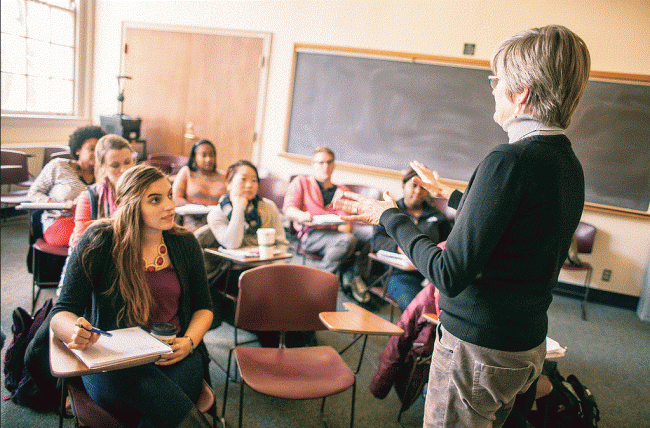 Another thing I love about the education major is that it's basically just a huge throwback to elementary school. In my math education class, we sometimes spend entire class periods working with unifix cubes and base-ten blocks (if you remember elementary school math at all, you DEFINITELY know what I'm talking about). The cool part is that when we talk about tasks to support mathematical development, I actually remember doing those things when I was like six. And it turns out that all of the activities that I thought were just fun games in elementary school were actually educationally relevant. I thought I was just making cool patterns with colorful shape blocks, but apparently I was developing my concepts of area. So basically I got tricked into learning.
Finally, one of the best parts about being an education major at Vanderbilt is that everyone else in the major is equally excited about teaching as I am, and that's really saying something. I remember after the first day of practicum this year, all we could talk about on the car ride back to campus was how much we loved our classrooms and couldn't wait to go back the next week. I swear every time I see another education major on campus, it is pretty much a requirement that we get really excited about teaching. I also think that this is something that goes for all majors at Vanderbilt, too (big shout out to you if you've read this far even though you have no interest in teaching). Students at Vanderbilt really do enjoy their classes, and love to talk about what they've been up to in their major.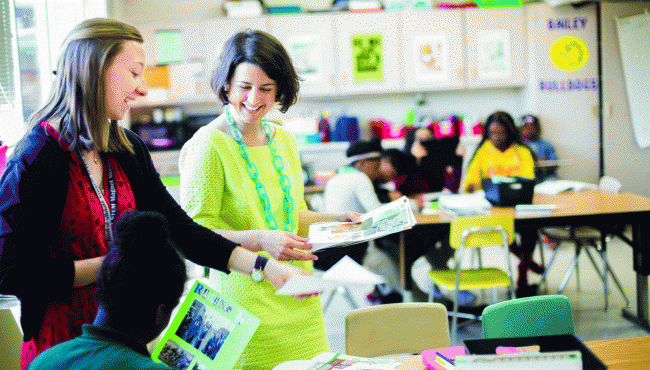 Anyway. If you're interested in the education major, or just want to talk about education for fun, you know what to do. samantha.c.chiang@vanderbilt.edu