Emilie's Declassified Abroad Survival Guide
Emilie's Declassified Abroad Survival Guide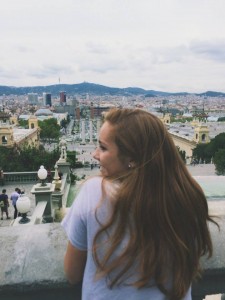 I am currently studying abroad in Barcelona for the fall semester and while I miss Vanderbilt dearly, with over 40 percent of students choosing to study abroad, I feel right at home. But choosing to study abroad is the easy part; the tough part is when and where. Vanderbilt has so many program options lasting the full academic year, semester, summer or Maymester and spanning 40 countries in 6 continents (first person to study abroad in Antarctica I applaud you). So here's the inside scoop on study abroad from a broad abroad.
Maymester:
Maymester programs last the month of May and are a great opportunity to get extra credits under your belt while travelling the world, meeting new Vanderbilt students and fostering new faculty relationships. You can learn about anything from volcanoes, earthquakes, and glaciers in New Zealand to international health, social justice, & romantic poetry in the Swiss Alps!
Semester/Year Abroad:
When thinking about a semester abroad, there are a lot of factors that come in to play—do you want a big or small city? A language immersion or cultural experience? Are you an engineer or an econ major? Luckily Vanderbilt's Global Education Office (GEO) is off the chain. Here are my thoughts about some highlighted destinations:
Barcelona: While I may be partial, Barcelona has so many different attributes that make it (in my opinion) the best city in the world. From the mountains, to the beach, to the city feel of Plaza Catalunya, and the narrow streets of the Gothic area, it's like many different cities all wrapped in one. Besides just the beautiful weather, Barcelona's culture is vibrant and exciting. It is a great place if you love architecture (Oh my Gaudi!), if you love gastronomy (tapas and paella) and if you love the sun and sand and nightlife. Because Catalunya wants to succeed from Spain the duality of Spanish and Catalan culture is very interesting! I could not love a place more.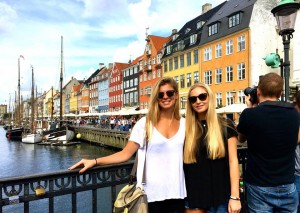 Copenhagen: DIS has one of the best study abroad programs because of the extensive course offerings. Econ/Communications and Pre-med students will find the most classes for their major here! The structure of the program is also set up so that students have three whole weeks of travel, one of which is offered through the program. Copenhagen may be a bit expensive, but the culture is incredible. There is a ton of biking and the welfare state creates a place where there is a lot of equality and thus a high quality of living. Most people also speak English. The food is to die for, there's great shopping and places to hang out like Christiania, the glass market, Paper Island and more!
Prague: The city of a hundred spires was spared from bombing in WWII because of its beauty. Prague is home to beautiful architecture throughout the city ranging from gothic, baroque, neoclassic to at nouveau and cubism. It is also exciting to witness the emerging culture and generational shifts from the recent communism dissolution. Because they have not yet switched to the euro, the exchange rate is great and Prague is notorious for being cheap. Prague is also centrally located which comes in handy for travel around Europe! The Christmas Markets in the Old Town Square are some of the most beautiful in all of Europe.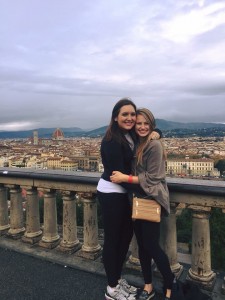 Florence: If you're an art history major, love pasta and gelato, then this is the place for you. This is an art history major's mecca with some of the worlds most amazing art and architecture. Whether it's the birth of Venus or the David, in any museum in Florence you are bound to recognize pieces from your high school European history class. The food is incredible and affordable (pasta dishes are usually 10 euro)! While not a huge city, Florence is totally walkable (which is a blessing considering the plethora of pasta and cheese); however don't be deceived by its size because you will never see all that Florence has to offer. Classes in this program are also very interesting and include topics such as Food & Culture (which also includes a fieldtrip to a wine tasting in Tuscany).
Cape Town: Cape Town is one of the best cities to study abroad in. From the beautiful beaches and fun nightlife, to the rich history, to the diverse and lively student body at the University of Cape Town, there is a place for everyone to find their niche. Nothing compares to the feeling of accomplishment after making it to the top of Table Mountain or the adrenaline you get diving with Great White sharks, but an even more important part is how great the program is at building a community and making Cape Town a second home for students studying abroad there. Cape Town's program starts early July and ends early November (something to consider if you want to do a summer internship).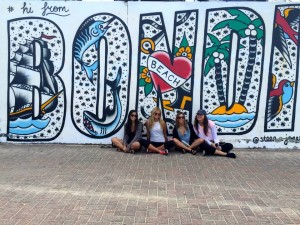 Sydney: Studying abroad in Sydney takes you to a whole different part of the world and gives you an (often) once in a lifetime opportunity to explore the South Pacific! Besides great weather, beautiful beaches and amazing food, Australia has a vibrant culture. Australians are notably nice, welcome tourists and the country boasts a laid back atmosphere. There are also a wide array of travel opportunities from the Great Barrier Reef, to New Zealand to Bali, to Fiji and beyond. You definitely won't regret spending a semester down under!
Studying abroad is one of the most important parts of your college experience so make sure to choose wisely! Shout out to all my friends who have joined me on my travels and given me insights into the cities they now call their own.