Another Chapter Over
2015 is almost over – another year filled with new experiences and new friends – but this New Year feels a bit different. I'm back in the states after four months in Barcelona so new year, new country.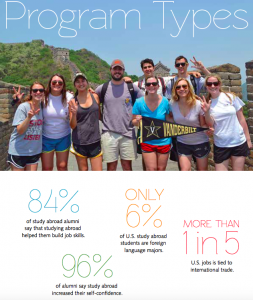 "Study abroad" always seemed like this illustrious term, just some admissions jargon, another statistic to boast. In my college search process I looked for schools with reputable study abroad programs and posed questions on my tours about what percentage of students studied abroad. Freshman year I toyed with the idea of studying in Madrid and then maybe Sydney. My Sophomore year when applications were due I finally realized that picking a place to live for a semester was a huge choice and I didn't really know where I wanted to study.
So I chose ~Barthelonaaa~ I had no idea I'd be choosing my new home, the best city (arguably) in the world; I'd be choosing 10 o'clock dinners and forging new friendships while strengthening the old ones; I'd be choosing to represent Vanderbilt globally and enhance my education in a new environment.
Study abroad wasn't actually some term or jargon or statistic, it was a formative experience, one I was lucky enough to have. It's hard to shake this melancholy feeling that something huge, a chapter in my life, is over.
But in my experiences every semester at Vanderbilt has always been more amazing than the next.  Even though I'm sad to leave Barcelona, I'm beyond excited to be back at Vandy and in Nashville. If you've been following my abroad journey through these blog posts then you'll remember something I wrote in an previous post about how truly awesome Vanderbilt is:
"how lucky am I to have a place that makes saying goodbye for a little so hard"
I've said my goodbyes (for now) to Barcelona, but luckily I get to go back to my other favorite place in the world: Vandy.