Schedule of a Second-Semester Freshman Vandy student (Pre-Med Edition)
Hello world! I am so excited to say that this is my first blog post on Inside Dores! To read more about me and what I am excited for in my Vandy career, I have a short bio that tells you about all my plans and other nifty things. To sum things up, I'm currently a freshman with the intention of majoring in Neuroscience and Asian Studies. I am also pre-med and loving my first year here at Vanderbilt! 
In this post, I will be breaking down my first and second semester schedule and reflect on what I have picked out so far. My first semester, I registered for Gen Chem, Intro Bio, Elementary Hindi and a First Year Writing Seminar in New York City Architecture. As a pre-med student, there is a list of typical pre-requisite classes that you need to knock out, like General Chemistry, Biology, Organic Chemistry, Physics etc. This year, I decided to double up on the pre-reqs in order to get them out of the way earlier on, but there is plenty of flexibility on taking these classes and really no one way that's better than the other, it all just depends on your path.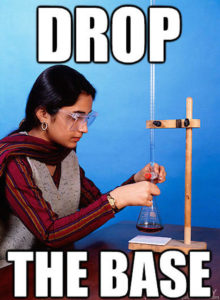 Personally, I found the course load of General Chemistry and Biology to be a bit of a doozy at first, but with time and the development of good study skills, I found myself improving throughout first semester and now I am finding second semester to be much more manageable. Under AXLE in the College of Arts and Sciences, it's a requirement to take a freshman writing seminar and so I had a fantastic time getting to know the island of Manhattan like the back of my hand, with the wonderful New York City native architect, Dr. Matthew Worsnick as the professor.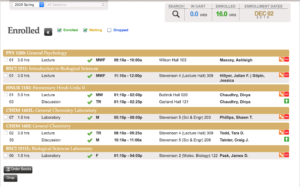 This semester I am currently taking the second semester of Gen Chem and Intro Bio as well as Elementary Hindi and General Psychology. I find my Elementary Hindi class to be a lively and entertaining class where we watch Bollywood movies and play games like Charades and Bingo. If you see me outside practicing my cricket anytime soon, know I am practicing for the upcoming House Cup Competition that the South Asian Studies Program puts on for all Hindi classes! If you are looking for suggestions for what to take for your first year at Vanderbilt, please don't hesitate to reach out to me, I will be more than willing to help!