Exploring the Outdoors in Nashville
What if I told you that Vanderbilt is actually a great school for people who love the outdoors?
When I told my roommate that, he shot back, "The only outdoorsmen here are the people who live in Blakemore and schedule their first class on Commons just so they can have a daily morning hike." It's so easy to get caught up in the urban skyline of Nashville that we forget that outside of the city, Tennessee is a beautiful mix of forests, mountains, and rivers. Getting off campus and exploring all the nature that this state has to offer can help relieve the stress of school, keep a hobby from home alive, or even spark a new interest.
Nashville has no shortage of outdoors activities, with the best options being the state parks. Radnor Lake State Park, the closest one to campus, offers pristine hiking trails. If fishing is your thing, Harpeth River State Park is where you need to head. You can rent a canoe and start reeling in smallmouth bass in just a short thirty-minute drive from campus. Percy Priest State Park, a Vandy favorite, has hiking, swimming, and even cliff jumping!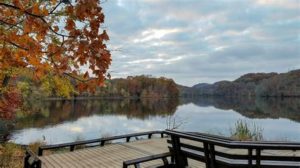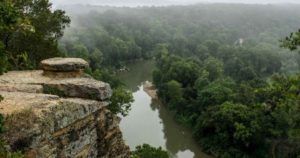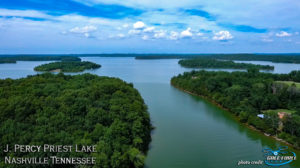 While Nashville has no shortage of outdoor activities in its county lines, the thing that makes Vanderbilt truly stand out for outdoorsman is its proximity to world-class forests and mountains. Falls Creek Falls State Park is a gem of a forest between Knoxville and Chattanooga. If you don't mind driving a few hours, the Great Smoky Mountains can handle as many students as Vandy can throw at them. There are plenty of accessible regions of Tennessee that would make most outdoorsmen stay up at night thinking about them.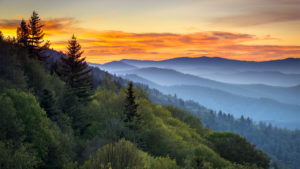 If you want to get involved with the outdoors on campus, there's a number of options. WilSkills is a student-run organization that takes weekend trips that rotate between backpacking, climbing, white water rafting, and caving. Plus, there are weekly lectures on things that will be useful for the trips. Vanderbilt has a trapshooting club that has weekly shoots at the Nashville Gun Club (I may be biased because I'm part of the club, but this might just be the best one). The Outdoor Rec also offers weekend trips that are led by student or professional guides to do all sorts of things similar to WilSkils and more.
The bottom line is that while living in Nashville may seem like you're trapped in the city, there are plenty of activities for outdoorsmen to enjoy. Whether taking a quick trip to Radnor Lake or planning a weekend adventure with your friends to Falls Creek Falls, Vandy has no shortage of activities to keep you in touch with the outdoors.