"They Answer I Present": Why Vanderbilt (Part 3)
The question of "Why Vanderbilt" has been on the back of my mind during my years at Vanderbilt. My academic advisor also asked me this question the first time we met. Then, when I was learning Japanese grammar to give reasons—〜ので、~んです、〜から—I made sample sentences that answered the question. More recently, when applying to write for Inside 'Dores, I wrote about why I chose Vanderbilt. Therefore, writing about this question that has stuck with me all this time is important to me. Three more peers generously shared their perspectives. Enjoy!
I. The answer of a junior
"Why Vanderbilt?
– The people. A lot of the people here are genuinely nice who are passionate to learn. It is a great environment to grow and learn and fail and generally develop as a person.
– The courses offered and professors. The professors that I have had here have mostly been very well-knowledged, passionate, and understanding. These are all good ingredients for facilitating learning along with fostering relationships between teacher and student.
– The opportunities here including extracurriculars and research. If you are interested in something, you will probably find an organization for it, and if you don't you can make one."
II. The response from a freshman
Major: Undecided

Hometown: Shanghai, China
"At Vanderbilt, you will see the flexible tail tips of squirrels and chipmunks that jump past you, holding their snacks. You can find a professor who will give you a tour of the Green House, even though you are just a passerby and had zero knowledge in botany. You can encounter so many cute people who don't know you but will happily offer you a free cookie as part of promoting their organization or event.
Moreover, I can ask for any resources I want despite how "ridiculous" the requests may sound. I can just give a try to things or to 'give up' on something not suitable for me without feeling weird. However, such a spirit does't mean indifference. Instead, people here don't view you as a competitor; rather, they are willing to help you. Also, the interdisciplinary learning at Vandy is  intriguing: AI and history, geology and philosophy, biology and literature, and so on. Many fascinating programs here have made me regret why I cannot be split into two or more."
*With this peer's permission, I made a few edits on grammar.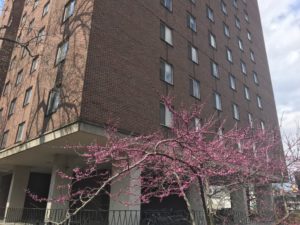 III. A sophomore's response
Majors: Psychology and Asian studies

Minor: Business

Hometown: China
"For someone who loves music and wants to explore among different subjects before knowing what to do in life, Vanderbilt is the perfect place. There's literally no boundary among the 4 undergraduate schools. In a typical day of mine, I take a psychology class at Peabody, a Japanese and a business class at A&S, and finally a music class at Blair. It really allows me to learn from the things I'm passionate about and always look for the expansion of new academic possibilities.
Now that I'm a sophomore, I've really started to appreciate the existence of our core curriculum named AXLE. It was actually a little overwhelming for me at first, since for a social science/humanities student, a science class with a lab is not really my thing. However, the more I take the classes that I was not attracted to at first, the more I realize how AXLE benefits me from gaining all the fundamental knowledge and 'common senses' that make me a more well-rounded person. I've learnt to cultivate my appreciation for other subjects as well, but not a psychology major who has nothing to say about the evolution of humans. And not to say AXLE includes tons of classes with the most intriguing topics, such as history of the blues, food culture, and photography.
Nashville is another major reason I chose Vanderbilt. Nashville has as many resources as you could imagine for a music city, and our school just has the best music performances by not only people from Blair but also student-led clubs."
Every student has a unique interpretation of Vanderbilt. Although no one's answer can be exhaustive, responses from different people may complement each other and together form a fairly comprehensive picture of our university. Happy asking, happy sharing, and happy reading!