The Ultimate List of Move-In Life Hacks for Future First-Years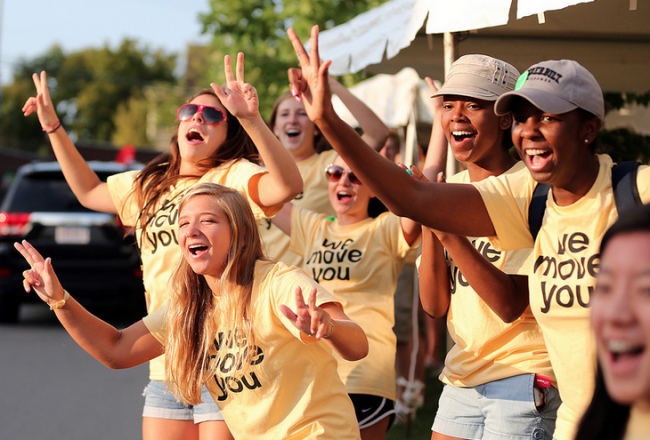 Only a couple more days 'til First Year Move-In!!! I hope all of you are as excited as I am :) As I'm starting to gather all of my stuff in preparation for my own move-in, the stress and pressure that I felt in the week leading up to that first day as a Commons resident are all flooding back. Of course, I'd read all of the Inside 'Dores blogs and College Confidential forums about move-in, but there was still that lingering uncertainty about what my room would look like or what exactly I should pack.
So in the style of my previous life hacks post, here's another one with tips and advice that I wish I'd known as an incoming freshman. This blog will be primarily geared toward those of you who are living in the historic houses, since I lived in a fourth-floor double in West last year. (If you want to learn more about moving into the new Commons houses, I encourage you to read this post by the amazing Sophie Druffner!) Fair warning: each dorm room differs in flooring type, ceiling height, square footage, window size, closet type, etc… so my experience won't apply to everyone, but hopefully you'll be able to learn something useful no matter where you're living!
I Got My Housing Assignment in the Mail… What Now?
Random Things to Add to Your Packing List
Let The Fun Begin: Move-In Day!
So, the Move Crew has welcomed you to your house and brought everything up to your dorm room. What will it look like? Here's an example picture that I took back in April: the bare left side was mine after I moved out, and the rest of the furnishings were my roommate's.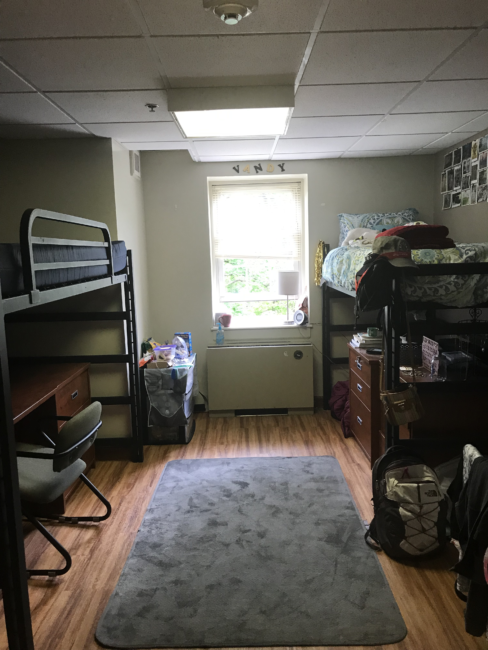 Adding the Finishing Touches
Here's a video of our cozy room with all of the finished decorations. And that's about it for this post! I hope that the pictures and video will help y'all visualize what your Move-in will be like.
—
If you have any questions, please feel free to email me at annabel.r.sengstock@vanderbilt.edu. I really want to hear what's on your mind!!
Love, Annabel