Why It's Okay to Change Your Mind about Your Major
It has been about a week since regular decisions came out, so firstly, I want to say:
Welcome new class of 2023!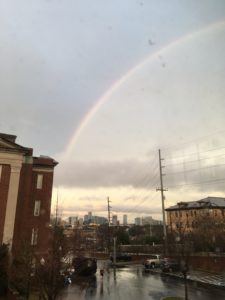 Being accepted to college is an exciting experience. After the excitement can often come uncertainty. All of a sudden, it seems that everyone wants you to make a decision that might affect the rest of your life. After I was accepted to Vanderbilt, I often asked myself how I was supposed to decide what I wanted to study, because I felt like my decision would determine the rest of my life.
Well friends, I'm here to tell you that I was wrong. Picking a major, while significant, is not the end-all-be-all of your college experience. If someone asked me what I believed to be the key to a happy college career, I would tell them the following:
It is okay to change your mind!
In fact, by the time your first semester or year of college is over, you will have probably changed your mind about lots of things, not just your major. When you first come to college, it seems that everybody has their mind made up about their future, but I promise that is not the case. I learned this from personal experience.
When I came to Vanderbilt, I made a close group of eight friends relatively quickly. At the beginning of the semester, everyone had their mind made up about what they wanted to major in. Now, with three weeks left of freshman year, at least four of us have changed our minds about our major or minor, including me. In fact, one of my friends changed her mind completely, transferring from Blair to Peabody halfway through the year. And yet, we are all still thriving.
Upon coming to Vanderbilt, it is easy for your perspective on the future to change. Maybe you take a class for fun, and discover that you are super passionate about the topic. Or maybe, you take a class for your major or minor, and realize that you really dislike it or find it boring. Whatever the case may be, changing your mind might end up being the best decision you ever made.