Vanderbilt's Hidden Gems
With freshman year coming to a close, and a new freshman class preparing to enter Vanderbilt's class of 2023, I started thinking about the reasons why I love Vanderbilt so much. Even before coming to Vanderbilt, I knew there was a lot to love about it. But once I got here, I discovered a whole new set of reasons that made me fall in love more and more every day.
From discovering the baseball mitt chair lounge, to eating a Rand cookie for the first time, there are so many unique characteristics that make Vanderbilt such an amazing place.
But why just listen to me? Below is collection of responses from various freshmen from the class of 2022 to the question: "What is something you didn't know about Vanderbilt that you found you really like after getting here?"
"This is something that I didn't believe was real until I got to Vanderbilt, but Vanderbilt actually does have the happiest students. I didn't really believe that you could measure that, but you really feel it, because everyone is really happy to be here."
"The commons experience is nice. I didn't expect it to be the way it was. People get closer living together than I expected. There really is such a sense of community in your house, and overall."
"Not just that the professors are so intelligent and accomplished, but also how dedicated and invested they are in helping students to learn. They are really willing to go out of their way to help students."
"The food. I feel like that's a big thing. People complain about college food, but I really like it. There's such a variety of options."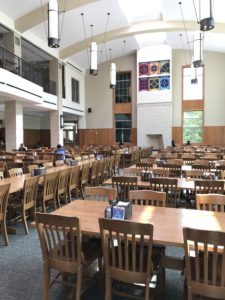 "I didn't expect eating to be easy here. There is a ton of vegetarian options. I eat way better here than I did at home."
"CommonVU was a total game changer at the beginning. You have to go to all these events within the first couple of days and it feels crazy, but it makes it so easy to meet people. I don't know how people at other schools do it."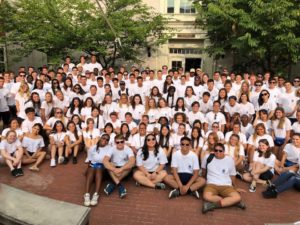 "There's community everywhere. Every floor, house, club, team, sorority/fraternity- they are all opportunities to join a community."
This is just a few of the reasons why coming to Vanderbilt is one of the best decisions you can make. But you don't need me to tell you that – come to Vanderbilt and see for yourself.