Ins and Outs of Transfer Student Orientation
This just in — the new Transfer Student Leaders (TSLs) have been selected for the fall semester! This dynamic and dedicated group includes 19 newbies and 7 returners. These students are the primary pioneers to help design and execute Transfer Orientation, as well as guide a group of new transfer students through their first months acclimating to Vanderbilt. I am a member of the Transfer Leader Executive Board, a group of students that oversees these processes with the transfer team, as well as develops ways to improve the transfer experience throughout the year.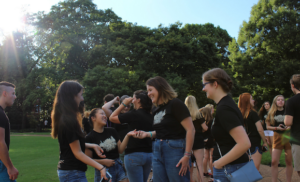 Transfer Orientation, organized by the Office of Transition Programs, typically takes place starting the weekend before the semester begins, and leads right into the first day of classes. It offers the tenured student, while still new to Vandy's campus, the opportunity to learn about all of the details of being a student here — this ranges from the meal plan to our various offices and center on campus, such as the K.C. Potter Center (and the Office of LGBTQI Life), the Margaret Cuninggim Women's Center, the Black Cultural Center, Project Safe Center, the Center for Student Wellbeing (our newest support center), as well others.
If I am being honest, I never felt like a freshman during my first few weeks at Vanderbilt — for better or for worse. We were invited to march in Founder's Walk (which I found to be one of the most overwhelming yet exhilarating experiences of my life) that officially welcomes all of the new students to campus, but we were seated in front row off to the side which didn't have the best view. This ended up not mattering anyway, because it seemed that they were just introducing the freshman Faculty Heads of House. However, it is still such an exciting time and the whole campus is involved! So while you won't get welcomed quite like the freshmen do, you will not get babied either. We have a separate orientation program for transfer students that is more catered to the needs of the experienced student who happens to be on a new campus.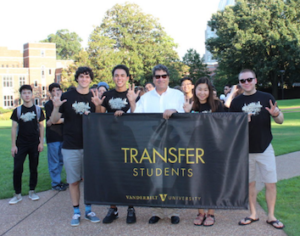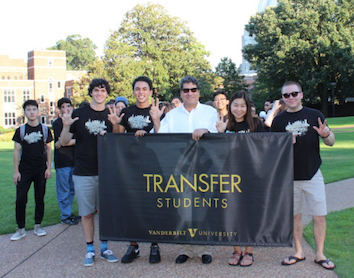 Transfer students are each assigned a group, which consists of about 10 other students and 1-2 Leaders. Throughout the weekend, we have a Meet & Greet, a welcome BBQ where both families and students attend, campus tours, and a special outing Saturday night. There is plenty of food and it is the perfect opportunity to get to know your fellow new Vandy students. Though it may be intimidating, my advice would be to be as friendly and outgoing as possible. As a transfer student, this is especially important — you have to take the initiative and should actively try to make new friends! While freshman orientation is more focused on welcoming freshmen to college, our goal is to help you meet people and feel like you can call Vanderbilt home.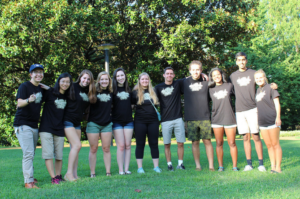 If you are a prospective or recently admitted transfer student, please feel free to reach out to me about the details of transferring and the programming we offer! We can't wait to see your new faces on campus in the fall, and hope you are as excited as we are!