Vandy's Golden Ticket: New Friends in New Locales
Life on the Ingram Commons is always great, but as fall sets in, and people spend more time studying for midterms, it's exciting when I get the chance to meet new people. Last week, I met a guy named Yasser outside Commons Center who had one of the most interesting mix of hobbies I've ever heard of. He raises baby alligators for a restoration project, and travels all throughout Japan and the United States as a well-known collector of Godzilla memorabilia. We talked about his time visiting my hometown of Los Angeles (#SoCalPride) and our favorite rides at Disneyland. Before I knew it, we'd been talking for 20 minutes until the staff from the Dean of Commons Office told us our time was up. Curious? Even though I got to talk to Yasser just a few minutes away from my room here on the Commons, he was talking to me from a park in Mexico City as part of an art installation called the Portals Project.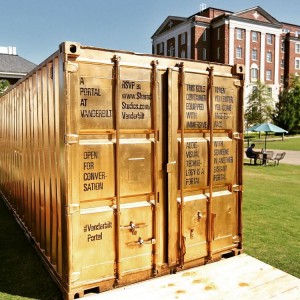 From the outside, the portal looks like a shipping container sitting on the Commons lawn, painted gold to coincide with our school colors probably. But on the inside, the room has been fitted with gadgets such as microphones, lights, cameras and projector screens that enable Vandy students talk to someone thousands of miles away, all in a golden shipping container of their own!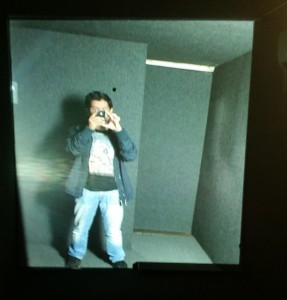 When I envisioned my time at college, I was excited about the opportunity to meet and learn alongside people from all over the country and the world; Vandy is home to students from 49 states and over 25 countries. With late night chats in the lounge of my Commons House and lunchtime discussions with professors, Vanderbilt has more than delivered. However, the thing I'm most proud of is that we don't just accept that the wealth of opportunities we already have to explore diverse cultures on campus is enough; we constantly find new ways to think about and explore the world, as I did through the Portals Project.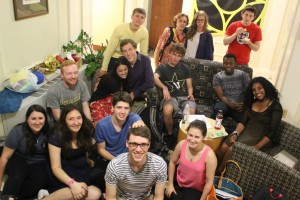 If you haven't been able to tell from my post, I love meeting and talking to new people, and am so excited to share my experiences here at Vanderbilt with all of you as an Inside 'Dores blogger! Whether you're from somewhere abroad like Mexico City or right here in Nashville, feel free to reach out to me at hunter.e.gabel@vanderbilt.edu to chat about the college admissions process, and listen to me gush about my favorite place of all, Vanderbilt!