Free Stuffff!!
It's been a while since I've had a good night's sleep. Before Fall break, I stayed up studying until after 3:30am for three nights in a row and woke up at 7am for the next days' classes. Well, technically I woke up at 7am for the same day's classes, but you know what I mean. I went to Atlanta on an outreach with Baptist Collegiate Ministries where I slept after 12:30am and woke up at 7:30am everyday, and not much has changed since getting back to Nashville. Long story short – I NEED TO SLEEP. (Side Note – sleep deprivation can be avoided! Expect a post on that coming soon.) It's easy to forget to be thankful for what you have when you're busy 24/7, so while complaining about all the precious sleep that I haven't been getting, I decided to take a minute to appreciate what I have.
Before coming to Vanderbilt I had heard about the world class faculty, the friendly students, the challenging yet exciting classes, and the unlimited opportunities for extra-curricular involvement. One thing that nobody ever mentioned is all the FREE stuff I'd get! I've received about a dozen free T-shirts including ones from Murray House, BCM, Vanderbilt Student Government, International Student and Scholar Services, and Move Crew among others. I've also had the opportunity to taste some of Music City's finest cuisine free of charge! I've gone to Hattie B's and McDougal's where I had some of the best fried chicken in town, tried some delicious ice-cream from Jeni's with my VUcept group, and even eaten a three course meal at Dean Beasley's house.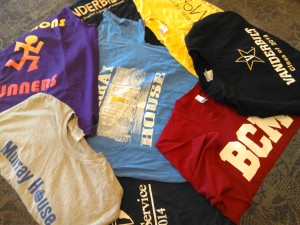 I've been able to go to so many awesome places without spending a cent during my first two months here. One of my highlights of the year was when all the Vanderbilt freshmen went to the Country Music Hall of Fame for a free tour, reception and dance. Another unforgettable experience was being able to go to Atlanta on an outreach with BCM, who made the trip – including travel, accommodation and food – completely free for all first-year students who went. To end off, some other things that I've been able to do free of charge include a screening of The End of the Tour at the Belcourt Theatre and spend an entire afternoon at the Adventure Science Center.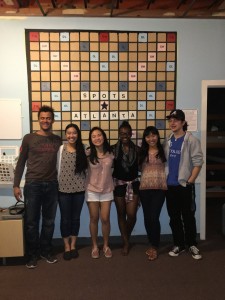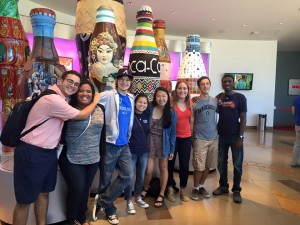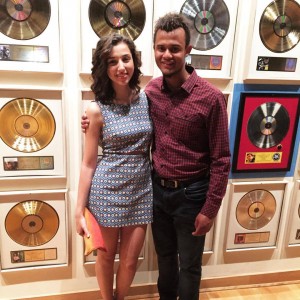 As I continue to work through the stressful time surrounding mid-terms, I smile because of all the blessings I've received at Vandy. If the rest of my time here is anything like the last two months, I'm in for the time of my life!
Good luck to all those applying Early Decision!
Until next time,
Bill :)