Performing at the Ryman
When you walk into the Ryman Auditorium, you are actually entering a story-filled "Mother Church of Country Music".  Stepping across the stage, your feet are sharing the same song-soaked floorboards as Earl Scruggs and Johnny Cash.  That's just so incredible!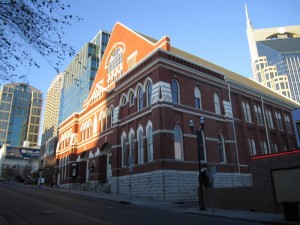 My friend E. had sent me an email asking me whether I was still in Nashville on December 11-12, and due to Finals, I replied with a yes.  She then asked me whether I would be interested in playing a show.  Of course!  I can't believe that my first ever non-classical music performance was for Andrew Peterson's show "Behold the Lamb of God"!
This was the schedule: run through everything at around 4 PM, dinner at 6 PM, show at 7:30 PM, and then wrap up by 10:30 PM.  To get there, I rode the Nashville MTA Bus #7 downtown, walked towards the Bridgestone arena, took a left, and voila, there the Ryman stood. I got a special backstage pass, took a deep breath, and went backstage.  The whole crew, most of them bearded and wearing flannel, was incredibly nice and it wasn't just a sit-and-play-and-leave type of gig.  Every member of the band greeted the string players with so much familiarity that it seemed they were like family.  I loved the ease with which the rehearsal ran and there was so much heart in each of the songs.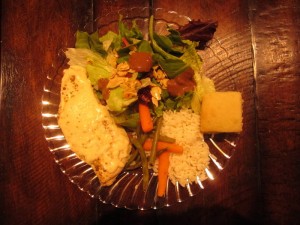 Aterwards, we all dined together on the fourth floor.  It was such a cozy room, and the chefs waited by the doorway to welcome us personally and introduce us to their delicious creations. Then we all hung out until 7:15 PM, where everybody gathered up in one of the large green rooms, where final announcements were announced and a prayer was prayed.  Then it was showtime!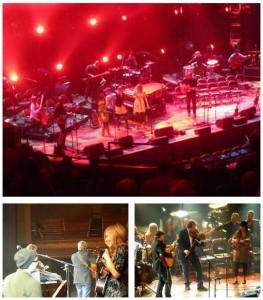 The first night, I didn't get to watch the first half of the show because I was studying for my HOD final, but apparently, Amy Grant and Vince Gill were sitting in the balcony.  But I had a chance to watch it the second night and it was such a fun experience.  This was my second-ever non-classical concert, and it was so much fun!  From songs about freedom and cell phones breaking up, to a tune for Psalm 19 that a singer and her dad put together over many years, to bluegrass players like Stuart Duncan and Sierra Hull, I couldn't stop tapping my foot and laughing with the rest of the audience.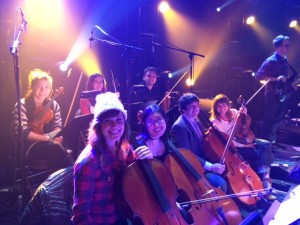 Playing through Andrew Peterson's collection of songs "Behold the Lamb of God" for the second half of the show was literally awesome.  This truth-filled story was sung with so much honesty, energy, and fun, and proclaimed a message that charmed the audience.  It's no wonder why they've made this show a yearly tradition for perhaps fourteen years now!  Thank you for letting me be a part of this amazing experience!