Athenian Sing for Family Weekend!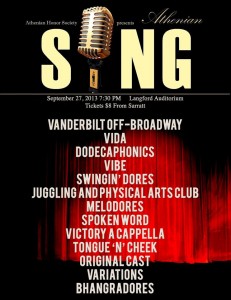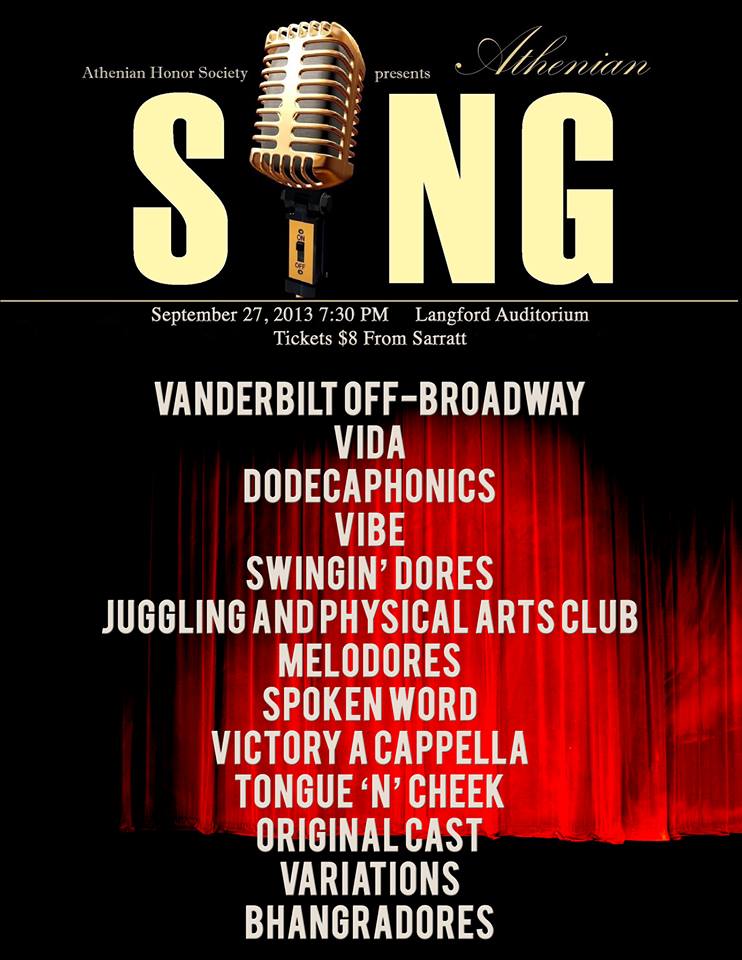 When I first came to Vanderbilt, family weekend was in September.  Since I had never been away from my mom for more than three weeks, that was perfect!  My favorite part of the weekend was the Athenian Sing, when I got to see the great performing arts groups on campus compete to raise money for different charities.  After that night, I wanted to be involved in the Athenian Sing however I could.  So, last year when I found out I could apply to be in the Athenian Honor Society and thereby help plan the event, I was psyched!
Last Friday, I got to fulfill my dream of working crew for the Athenian Sing! :)  We showed up at Langford at 3:00 to help the groups run through their technical needs.  We set lights and decided who would move where when the time came.  Our crew had six people on it, including Monica, our stage manager and president.  At 5:00, we had a one hour break when I printed up "reserved seating" signs.  Then, we did a full run-through of Act I (we meant to practice the whole show but ran out of time).
The show began at 7:30 and we rushed around backstage, getting groups ready while we listened to others perform beautifully.  Finally, after intermission, it was Victory's turn!!  I ran outside to join them for our pre-show prayer and recited historical speech (we have a bunch of history buffs in our choir–it makes for some humorous pep talks!).  Then we headed inside to perform.  We sang better than I had anticipated and received nothing but positive praise from the judges.  It was rejuvenating!
Working the Athenian Sing was everything I hoped for and more!
…Until next time! :)