Fall is here!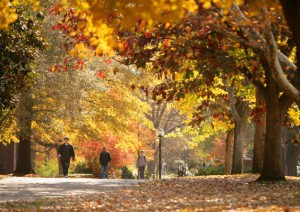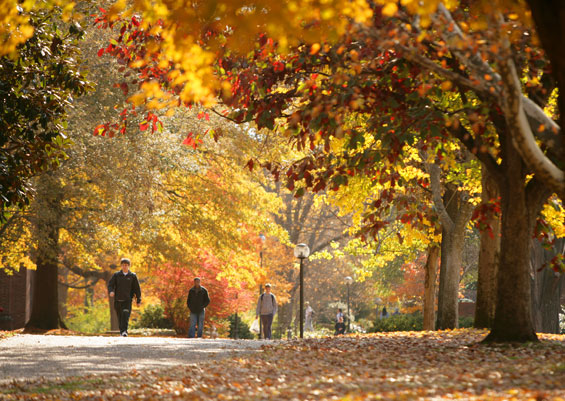 As I'm sure many of you know, this past weekend was Vandy's fall break.  And it definitely ushered in the frigid fall weather that we're all now experiencing.  Granted, I did not notice much of a gradual change since I was inside with my boyfriend beating Resident Evil 6 (yes, I am very proud of how quickly we played through it), but now that I'm back in classes, I feel the cold in my bones.  Everyone is pulling out sweaters, scarves, and UGGs to be comfortable heading to class.  It's getting harder to pull yourself out of the warm bed in the morning and even harder to step out of a steaming hot shower.  And last night I even got my first craving for hot chocolate which I promptly filled by going to Morgan's munchie mart.  This is just the first step to the oncoming fall, and I'm loving every minute of it!
The leaves of the many trees on campus are starting to fall, which instills in me a great sense of excitement.  Fall is hands-down my favorite season, especially here on campus.  It's great to see the squirrels growing progressively fatter as they save up food for winter and it's awesome to stroll through a wonderland of orange, yellow, red, and brown.  To top it off, my birthday and anniversary are in the fall, so what isn't there to love?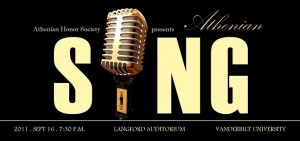 The next upcoming fall-specific event that I'm super-excited about is family weekend!  My mom is flying here all the way from Geneva to spend the weekend with me.  I miss her, so I'm excited to be able to take her to Hot and Cold (my favorite ice cream place in Hillsboro), go shopping, and spend time with my roommates' families, too.  We've already decided that we're all going to go to Loveless café together (except for Dexy's family because they are still in Africa—by the way, you should read her blog!).  I've never been, but I've heard that it is the epitome of all that is awesome comfort food in Nashville, so I can't wait.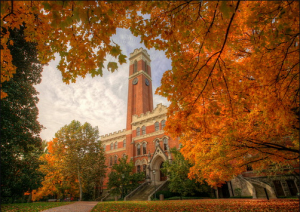 My mom and I are also going to participate in many of the family weekend events here on campus.  There will be fall for the arts, which is always a great experience.  They have tasty food on the card, free entertainment, and an overwhelming atmosphere of "fall" on the field beside Commons.  Last year there were stacks of hay, fire pits, and random decorations that set the mood.  I'm eager to attend again this year.  I'm also thrilled to be able to attend the Athenian sing, where many of the campus performing groups (like the Melodores, of which Nathan Hall is a member) present their talents to our families.  Victory is even going to perform at the BCM's tailgate on Saturday, which means my mom will get to hear me sing!
I know that I'm going to have a fantastic fall-themed weekend, which means that I need to get back to doing homework for now…
…Until next time!