You always have fun on retreat…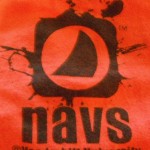 One of the best parts about starting each new semester at Vandy is that you have the possibility to go on retreat with your different student organizations.  Last weekend I traveled with Victory a cappella to a nearby farm where we learned a new song, played telephone Pictionary, ate tacos and crepes, and got to stare up at the beautiful stars.  This weekend, the retreat-attending continued with my Navigators' bible study group!
We started out Friday night by picking up dinner at Bread & Co.  I have never been there before so my beautiful roommate Rachael Grenfell-Dexter (I call her Dexy) had to show me the ropes!  It was great—so many different food options with made-to-order sandwiches, soup, cookies, and homemade fruit tea of the gods.  And the best part about it was that it was on the card!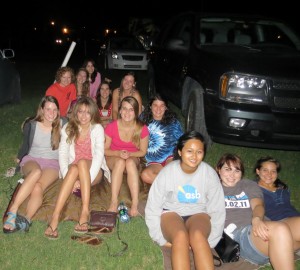 Next we drove out into the middle of nowhere—Watertown, TN—to go to a drive-in.  We were super-excited about this throughout the 20-minute drive, but when our GPS said we had arrived, we were in the middle of a sketchy industrial park with no one in sight!  Certain that we were about to be the main characters in a cheesy horror movie, my friend Haley suggested we keep driving to look for the theatre.  Sure enough, the drive-in was right at the end of the road!  Even though its location was a little bit creepy, its lack of proximity to any light pollution worked to our advantage: you could see all of the stars perfectly!  The sky was gorgeous and there was a light breeze, making it perfect weather for watching a movie out on a picnic blanket.  The Stardust drive-in was totally authentic: it had a concession stand that sold fried pickles, had the movie's audio track playing through your car's radio, and had a reel of intermission ads that must have been reused from the 1950s.  Last night, we got to re-live our childhood for almost three hours by watching ParaNorman and Brave, both of which are such sweet movies.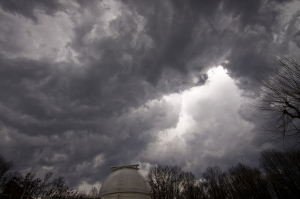 Afterwards, we drove to someone's house out in Brentwood and baked a cake using cake mix and diet coke!  It really is one of the best ways to bake a cake.  At that point, it started storming like crazy.  I love the rapid switches in weather that Nashville has—one minute the sky is totally clear and the next you're running for cover in the pouring rain while enormous lightning streaks crack.  We huddled under some blankets, eating cake, and sharing our testimonies until almost 3 a.m. when we spread around the house to get some shuteye.
In the morning, we made French toast and had a devo while we ate breakfast. It was a totally awesome weekend that helped solidify us as more than just a group who does activities together.  Now we're definitely a true group of friends, and that's the thing I love most about retreat. :)  Also, one last fun note before I go: immediately after retreat, two of my roommates and I went to go see Gene Kelly's 'It's Always Fair Weather' through Vanderbilt Flicx, which continued the day's awesomeness.  Since Dexy is also an Inside Dores blogger, you should read her post about it!
…until next time!