Why Vanderbilt: Transfer Students (Part I)
As promised in Fall 2019, I am writing this blog to present transfer students' answers to the crucial question "Why Vanderbilt." My "Why Vanderbilt" series will feature more transfers' responses around February.
I. A Junior's Answer
Year: Junior
Majors: American Studies and Public Policy Studies
Minor: Sociology
Hometown: Provo, Utah
Intended Career: Advocacy and NGO administration
"I wanted to come here to gain perspective and explore a more diverse academic environment. Before transferring, I attended a homogenous, conservative school not far from where I grew up, and I just felt like I needed to get out of that space and experience campus life elsewhere. My choice was solidified by generous financial aid that made attending Vanderbilt feasible."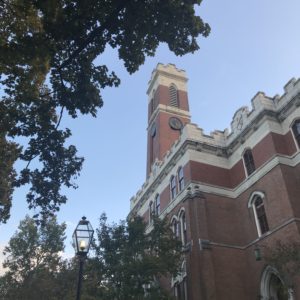 II. A Response about Major and Research
Year: Senior
"I hoped to major in Biology, and I heard Vanderbilt had an excellent Biology program. Vanderbilt was also a great match for me because it offered abundant opportunities for me to be involved in undergraduate research."
I find the two responses helpful to contemplation of the reasons to join the Vanderbilt community. The Undergraduate Admissions also provide detailed information about the transfer application process. If you are thinking about transferring to Vandy, I wish you good luck!