thankful~
Probably one of my favorite things at Vanderbilt is that we get a week-long Thanksgiving Break! At this point in the semester, I know I'm almost on the verge of burning out and this break always comes at a much needed time to (mostly) relax for an entire week and spend time with family and friends. Even though finals are right around the corner, I still had a fantastic time with my family.
For my break, I just went back home to California, but I was able to spend some quality time with my family and eat good food in my favorite restaurants in the Bay Area. I also visited my grandma who has been having a difficult time these past several months, so it warmed my heart to catch up with her over some good dim sum. We also went to my aunt's house for Thanksgiving where she prepared a gigantic feast for the festivities. Here are some pictures of the food she made and other amazing food I had during break.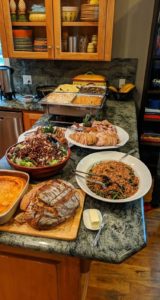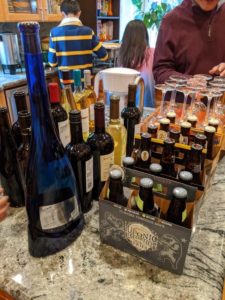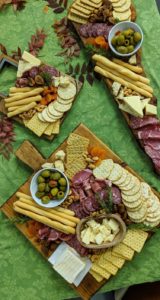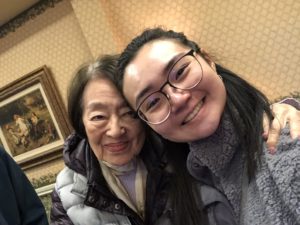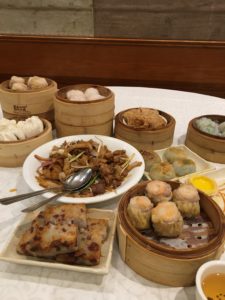 I wanted to also take this post to share what I'm thankful for:
My classmates: Though I'm not friends with everyone in my classes, I'm inspired by my fellow classmates in every single one of my classes; people are invested in their education and care about learning, and I am motivated and impressed each day by how intelligent they are.
My roommate: Absolutely love my roommate; I met her through an incredible Maymester and she really is one of my best friends who is always there for me and the best study buddy ever!
Fall on Vandy's campus: Having grown up in California all my life, it is incredible to actually experience the beautiful season of fall in Nashville. I wish I didn't have class so I could actually enjoy the beautiful changing colors.
A good support system: I don't know what I'd do without my family; this semester has been the toughest semester at Vandy and I constantly depended on my parents for motivation and encouragement when I thought I couldn't do it. College is pretty tough even though I'm studying what I love, and it's especially important to have people to give you the advice and support you need. My friends have also been amazing especially when my parents were busy and I've found that my professors have also been understanding when things are difficult. Emotional and mental health is so important; don't underestimate it and find someone to confide in when you need help. The Vandy campus has many resources if you need it.
Thanks for reading and if you have any questions about general Vandy student life or anything else, please email me at meghan.leong@vanderbilt.edu!