Ashli Takes on Senior Year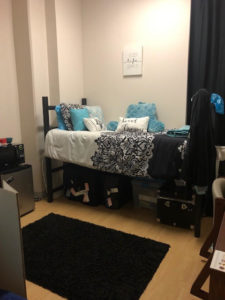 Honestly, I cannot believe that I have just started my senior year at Vanderbilt. Time has truly flown by between my classes, clubs, and various social events. I am thankful to be beginning my seventh semester and making it this far, but at the same time, I am sad to be saying goodbye to Vanderbilt so soon. Anyways, here is a quick update on what I am up to this semester!
Classes
This semester I am taking Developmental Psychology, Applied Behavioral Science, Introduction to Counseling, Russian Fairy Tales, and an MHS Special Topics course entitled Trauma, Violence, and Health. Two of these classes count towards my HOD minor, and I will have finished all of my major and minor requirements by the end of this semester! Again this semester, I do not have any classes on Fridays, which will give me more time to study for my classes as well as enjoy my senior year.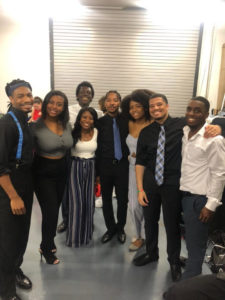 Extracurricular Activities
I will still be singing with my a cappella group, Melanated A Cappella, serving as the Co-President of Inside 'Dores, and volunteering with Volunteers for Health. Keeping up with these three organizations will be busy but also very fun!
Professional Things
During this semester, I will also continue working at Vanderbilt's Office of Undergraduate Admissions as well as beginning an off-campus internship. In addition, I will also spend this semester wrapping up my applications for graduate school. I will be applying for a dual degree Master program to earn my Master of Public Health and Master of Business Administration simultaneously to pursue a career in healthcare administration in the future.
This semester will be incredibly busy for me, but at the same time, I will be cherishing every single moment of my senior year! If you have absolutely any questions about my senior year here at Vanderbilt, please don't hesitate to contact me at ashli.alexander@vanderbilt.edu!