Food? Food!
Everybody here likes food, right?
That's what I thought.  Lucky for you, Vanderbilt has some fantastic dining options, ranging from classic burgers and chicken tendies to Vietnamese phở and protein health bowls. The range of options is only superseded by their deliciousness. But I don't want to tease you; Here is a small selection of the meals I have eaten this year.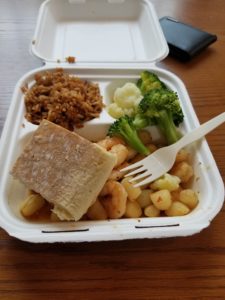 These are scallops and shrimp with a side of rice and steamed vegetables, plus a yummy roll.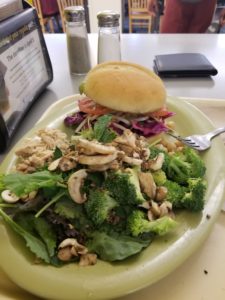 This is a vegetarian burger (red cabbage, carrots, bean sprouts, and avocado) with a side salad composed of mushrooms, kale, fresh cracked pepper, olive oil, and broccoli.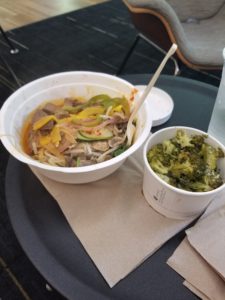 A scrumptious steak and rice bowl with fresh-cooked vegetables and loads of garlic. The side of broccoli is also seasoned with garlic. I like garlic.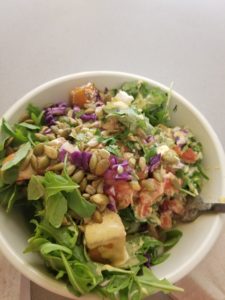 The quintessential Vanderbilt lunch option, a rand bowl. Rand bowls are another variation of protein and grain bowls. This one includes kale, arugula, quinoa, steak, cabbage, sunflower and pumpkin seeds, and sweet potatoes.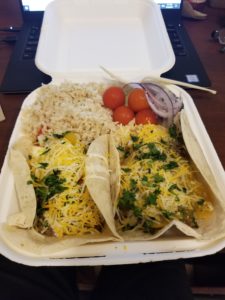 Two delicious beef tacos loaded with cheese and grilled peppers, paired with rice and a small side salad.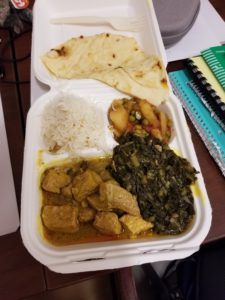 Chicken curry with aloo matar, basmati rice, and collard greens. Plus a piece of pita bread.