Spotlight on Cultural Showcases
As a former dancer, one of my favorite aspects of Vanderbilt is the opportunity to participate in a wide variety of cultural dance showcases. There are four annual performances: Harambee is the African cultural showcase (happening today!) presented by the African Student Union. Diwali is a cultural showcase celebrating South Asian traditions presented by the South Asian Cultural Exchange (SACE). Café Con Leche is the Latin/Hispanic showcase presented by the Association of Latin American Students (ALAS). Lunar New Year Festival (LNYF) celebrates the Chinese Lunar New Year through Asian, Asian-American, and Pacific Islander cultures and is organized by the Asian American Student Association (AASA). I'll be dancing in LNYF next Saturday, so here is a little more information about it and my experience.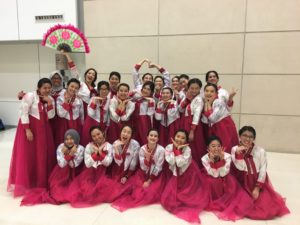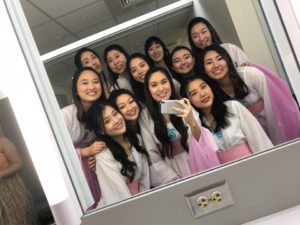 At the end of the fall semester, choreographers hold auditions and you can pick your top three dances to audition for. You don't need prior dance experience to participate, which makes it a perfect opportunity to try a cultural dance! Once you are notified which dance you were accepted to, at the start of the spring semester, you will typically have two hour rehearsals twice a week up until the performance.
I have danced in LNYF since I was a freshman, first dancing in the traditional Korean fan dance, buchaechum and then watersleeves, a traditional Chinese dance during sophomore year. I fell in love with the graceful, yet powerful choreography of watersleeves, so I am dancing in it again this year. My favorite part of all the cultural showcases is the sharing and learning about different Asian cultures as well as making new friends outside the classroom. As a Blair student, the majority of my freshman and sophomore years were spent solely in Blair, so I wanted to find more opportunities to meet other students on campus.
Thanks for reading! If you have any questions, email me at meghan.leong@vanderbilt.edu