Need a Lifestyle Change? Here Are Some Resolutions for Second Semester
I remember August 18th, 2018 like it was yesterday. It was Move-in Day for the Class of 2022, and arguably one of the most exciting–and nerve-wracking–days of my life so far. Thankfully, I'd soon come to find out that almost everyone felt the same trepidation as I did. Over the course of my first semester, I made amazing friends, even more amazing memories (if that's even possible) and even learned a little on the way. ;) But while I've fully adapted to life at school, there are still some things I'd like to change about my lifestyle… so I've come up with a list of habits to implement for the coming semester. Many of these resolutions are specific to Vanderbilt and the college experience, but they can be adjusted for all of you who are still in high school. So without further ado, here are six of my New Semester's Resolutions!
Get at least six hours of sleep, each and every night
I'm not going to lie, college kept me quite busy last semester. Between all of my schoolwork, procrastinating said schoolwork, extracurriculars, and going on crazy adventures with my friends, I didn't get as much quality sleep as I'd wanted. So I've set the specific and realistic goal of six hours per night! I happen to be someone who doesn't need much sleep to function well, but even so, I've realized it's vital in order to stay healthy, happy, and productive.
Check out classes at The Rec       
Although I got to explore a lot of what Vanderbilt has to offer during my first semester here, I never got around to taking any free classes at The Rec. And from what I've heard, I'm missing out! I'm especially interested in trying yoga, indoor cycling, Zumba, Pilates, and meditation.
Eat enough fruit and vegetables
A wise person once said, "Don't eat less of what's unhealthy, eat more of what's healthy." Okay, maybe that wise person was my mom. But really, the key to avoiding the dreaded Freshman 15 doesn't have to be cutting back on your favorite 'junk foods'. All you have to do is eat more fresh, unprocessed food, and you'll naturally be too full for the sugary and fatty stuff. My goal is five servings of fruits and five servings of vegetables per day. And good news: the amazing options at Vanderbilt Dining make that totally achievable!
Finish papers and major assignments at least one day in advance   
Unfortunately, I've always been a procrastinator. I just naturally work the best under pressure. It was true in high school, it was true first semester, and it's still true now. But observing my friends' superior time management skills–and subsequently, their much lower stress levels–has made me realize that I have the capacity to do better. Finishing major assignments should be a source of relief and relaxation, not frenzy. Plus, getting things done early gives you extra time to fix any potential problems that may pop up and rain on your parade. (During finals last semester, technical difficulties delayed me from turning in one of my papers… not fun!)
Volunteer at least once a week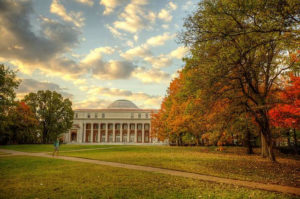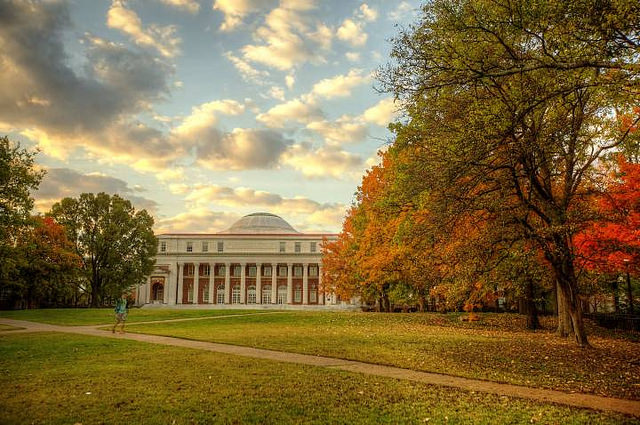 In high school, I was quite the volunteering mogul: I was the head tutor at an after-school homework help program for middle-schoolers, served as a mentor and guide for international student visitors, and helped teach religious education classes at my church. I was even the founder and president of a service club that did a variety of volunteer work around the local community. However, all of that fell by the wayside as I adjusted to life at Vandy and the increased responsibilities that came along with it. So when I found out that my SPED 1210 class with Dr. Wehby this semester will require us to volunteer 2 hours per week, I was super excited! Hopefully, volunteering for my class will establish good habits that will stick around for the rest of my college career.
Keep in touch with family and friends from home             
When so many exciting things are happening in college, it can be hard to find time to talk to your family and friends back home. I feel like this happened a little bit for me last semester, and it's super important for me to invest some time and energy to keep my old relationships alive! For this resolution, I'm drawing inspiration from my friends, who all have different methods for keeping in touch with their parents. I plan to start an email chain to quickly let my whole family know what I'm up to, like my friend Sophie.
—–
I wish all of you luck with your new semester's resolutions! Please email me at annabel.r.sengstock@vanderbilt.edu if you have any questions about life at Vanderbilt (or just want to say hi)!