Top Three Moments of Fall 2018
Without a doubt, this semester has been very busy for me academically and socially. However, those late nights of studying and weeks where I was constantly on the go definitely paid off in the end! After reflecting on my semester, here are my top three favorite moments from the semester (in no particular order, of course):
1. Seeing Beyoncé and Jay-Z in concert on campus
Beyoncé and Jay-Z came to campus, along with Chloe x Halle and DJ Khaled, for a concert at the end of August, and it was amazing! Hands down, the best concert I've ever been to!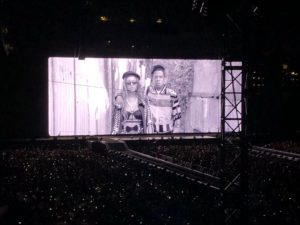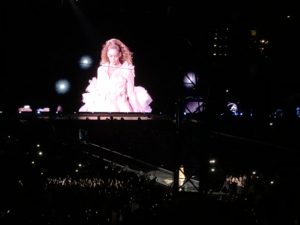 2. Seeing Ed Sheeran in concert for free
In October, I won a Commodore Cruise through Vanderbilt to see Ed Sheeran in concert for free! We also had a free dinner at Puckett's, which was delicious. Commodore Cruises are where Vanderbilt randomly selects about 10 to 20 students and one friend to attend an event in Nashville completely for free! They're great opportunities if you have the chance.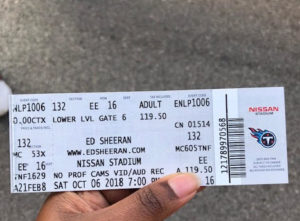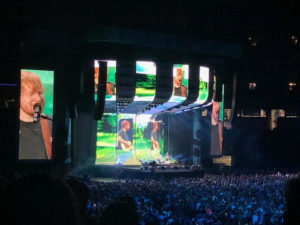 3. My friend from high school coming to visit
In October, my friend from high school came to visit! She comes to visit me every year, and it's always a great time. This year we had a shopping day at the mall and treated ourselves to Five Daughters Bakery. If you have the chance to go, try the Vanilla Crème donut; it's delicious!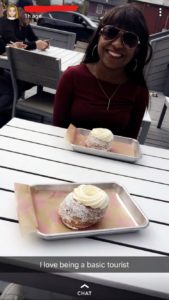 If you would like suggestions for fun things to do in Nashville, don't hesitate to contact me at ashli.alexander@vanderbilt.edu! Also, congrats to the newly admitted EDI students! Anchor Down!