Five-Day Weekend!
Thanks to MLK day and two snow days, I had the unusual luck of getting a five-day weekend — a great way to combat senioritis! Although there were no classes, there were plenty to things to do both on and off campus:
Hamlet
My friend Caroline and I are obsessed with watching Shakespeare on stage — we've already been to four productions in Nashville — so we absolutely had to go watch Hamlet. Although the play was a part of the Nashville Shakespeare Festival, it was performed at Belmont University. I had never been to Belmont before (even though it's about 15 minutes away from Commons oops) so it was interesting to see another college campus in Nashville and check one item off of my Nashville bucket list. As for the play, we really enjoyed it! One of the benefits of being a college student is getting to avail student discounts for events all over Nashville, and even if you don't want to spend money, you can always go to Shakespeare in the Park, which is at Centennial Park and right across main campus!
American Idiot
Vanderbilt Off-Broadway (VOB) staged a musical, American Idiot, at the Blair School of Music last week, and it was so much fun watching some of my friends direct, produce, and act in it! Since freshman year, I've attended many VOB shows, including Addams Family and Legally Blonde. There is so much creative talent on campus, and attending VOB's musicals is a great way to enjoy it!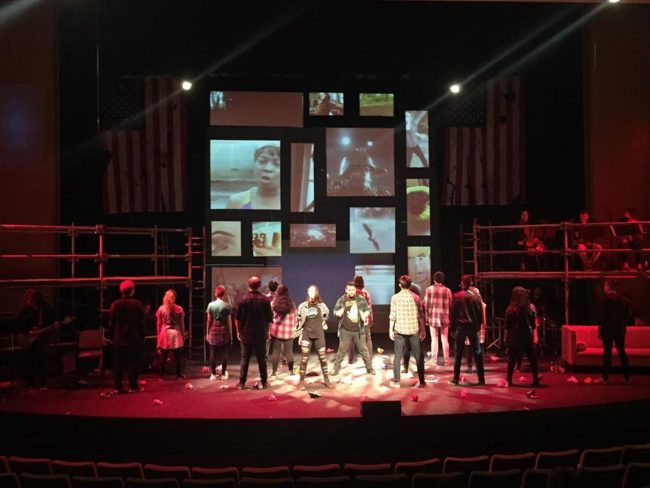 The Rec Center
My new year's resolution is to go to the rec more (original, I know). Running on the treadmill can get pretty monotonous, so Caroline and I have started going to the various group fitness classes offered at the rec. So far, we've been to Zumba and core strength classes, and next week we're planning to go to cardio dance and Pilates! The rec's fee is included in the cost of attendance, so you don't need to pay extra or sign up — just show up to any group fitness class you want! Even walking to and from the rec is 22 minutes of warm-up.
Basic Snow Photos
I've not had a snow day since sophomore year, so of course I had to take photos of campus when it snowed in Nashville!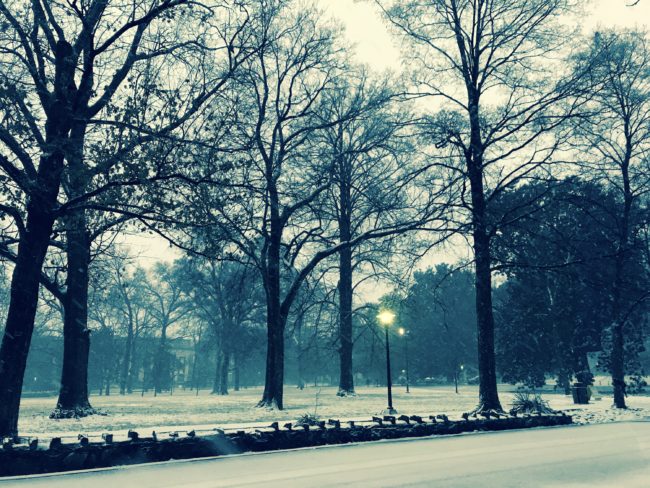 Last-Minute Studying
To be honest, we haven't had a lot of work since coming back from break, but there is always some reading to do. This semester, I am taking three Econ classes (healthcare, development, and public finance), one finance class (corporate valuation), and one class just for fun (German fairy tales). This semester, I don't have much going on in extracurriculars, so there is ~some~ time to Netflix and procrastinate.