Free Food and Finals
To be completely honest, no one likes taking finals. However, Vanderbilt truly spoils us with an abundance of opportunities for students to get free food during finals week. Here are just a few of numerous free food events that I attended even though there were many, many more!
Thursday, Dec. 7– All students who were enrolled in organic chemistry lab this semester were given free pizza after taking our lab final. It was a great lunch, especially since it was free!
Friday, Dec. 8– All students majoring in Medicine, Health, and Society (MHS) were invited to the MHS office for free bagels from Panera Bread, hot chocolate, and a movie! The cinnamon crunch bagel was my favorite!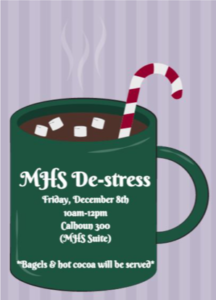 Friday, Dec. 8– Inside Central Library, there was a table with free Krispy Kreme donuts and coffee!
Friday, Dec. 8– Free coffee and snacks were given to students in the Black Cultural Center (BCC).
Friday afternoon– Even though this wasn't a free food opportunity, it's definitely still worth mentioning. My organic chemistry professor brought her pugs to office hours for students to play with while studying!
Friday afternoon– Warren College in Kissam had free freshly baked cookies, brownies, ice cream, and apple cider in our Faculty Head of House's apartment for residents of Kissam! The chocolate chip cookies were amazing!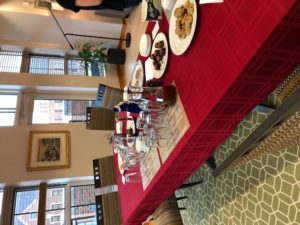 Tuesday, Dec. 12– Rand had a free hot chocolate bar!
Thursday, Dec. 14– The dining hall on Commons also had a free hot chocolate bar! One of my suitemates and I rode the Vandy Van all the way there just for the hot chocolate and Thursday Commodore Chicken.
Even though finals are stressful, Vanderbilt helps to make it more bearable. If you have questions about how the finals scheduling works or about free food on campus, feel free to send me a message at ashli.alexander@vanderbilt.edu.