Hello from the Other Side (of Recruitment)
Almost exactly a year ago, I gave you all a glimpse into my first impressions of sorority life at Vanderbilt. Because I am disgustingly nostalgic about these kinds of things, I read it over this year on Bid Day for a little throwback. I quickly realized that at the time that I wrote it, I actually had no idea what being in a sorority was really like. In hindsight, that makes a lot of sense, considering that I had only been in my sorority for about two weeks at that point. Anyway, I'm here now to correct the mistakes of my past self, and actually tell you what it's like to be a part of Greek Life here at Vanderbilt.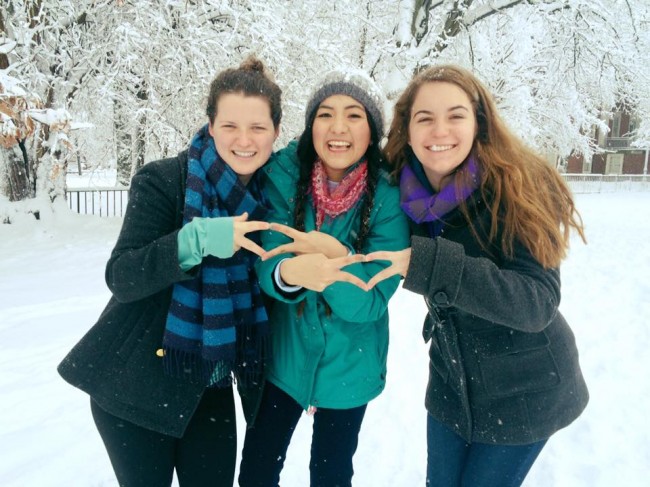 1) If you thought that Bid Day was fun the first time, wait until next year.
Bid Day for new members is one huge whirlwind of screaming, hugs from girls you don't know, pictures, and SO MANY NAMES that you won't remember the next day. I remember being baffled by how many upperclassmen, more than half of whom had never met me, could be that excited about getting new members.
I can now safely say that I completely understand. On Bid Day this year, I stood outside of LaserQuest in the FREEZING COLD alongside the girls who had become my sisters in the past year, and we literally could not contain our excitement as our new sisters got off the Bid Day bus. (PS if you were in downtown Nashville on Bid Day, I'm sorry for all of the noise and acknowledge that all of the strange looks we received from people on the streets were well-deserved).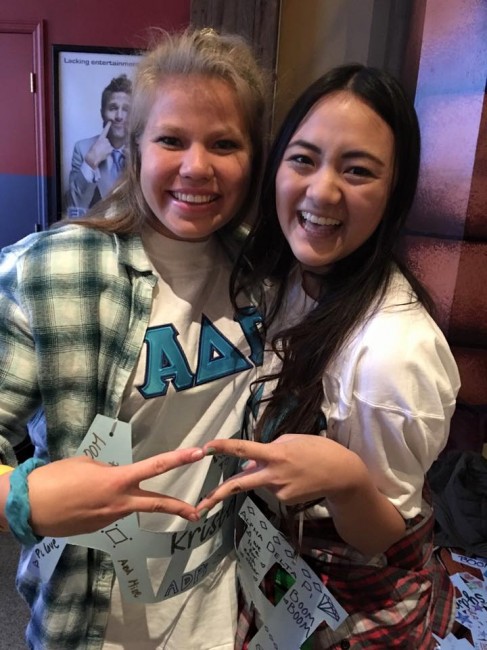 There's something about Bid Day that makes all of us sorority girls nostalgic about how happy we were when we opened our cards, and infinitely grateful for all of the memories and friends that we've made since then. All of that excitement and love needs to be shared, so when we tell our new members that we're "SO EXCITED THAT YOU'RE HERE," we really do mean it. Because we can't wait to start making memories with them, too.
2) Food comes first.
With so many girls in each sorority, there's bound to be some major diversity of interests. But as different as we all are, we all come together whenever the word "food" is in the subject line.
From Dessert Pride at the house every Wednesday night to Sunday brunches at The Pfunky Griddle (my new obsession, thanks to one of my sisters who took me there for the first time last weekend), one thing is for sure: joining a sorority means never going hungry.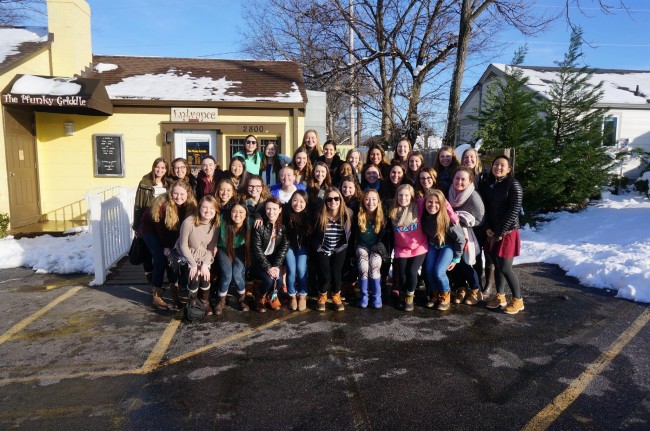 3) If you don't like themed parties, you're wrong.
I'll admit it: I've never been big on dressing up in costume. So when I heard about our annual Mallard Ball, during which attendees dress up as "ducks and duck hunters," I was pretty confused. To be honest, I had to Google what a duck hunter looks like. Shh.
Anyway, one trip to the army surplus store later, I headed out to the "country" with my sisters, dressed in a yellow duck costume and a tutu, because why not. And when I saw the venue, my life was changed forever. Okay, just kidding, but the log house that we rented for our party was absolutely gorgeous, and suddenly it felt appropriate to be so ridiculously dressed. I'm already counting down the days until Mallard Ball 2016.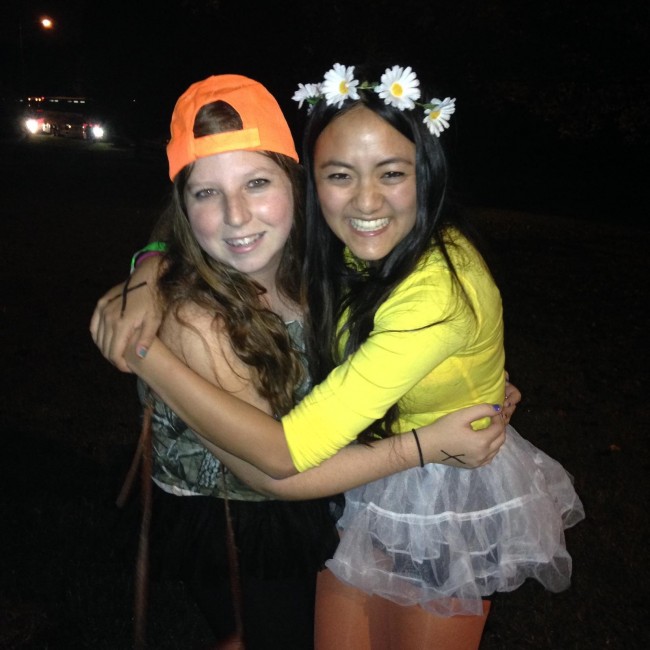 4) There's nothing better than family.
Instead of telling you about how much I love my family, let me just tell you a story. Once upon a time, my family (aka my big, my grandbig, and my twin) decided to participate in Dessert Derby, which is a competition between families to see who could make the best dessert. Being the great dessert chefs that we are, we decided that an hour would be more than adequate to prepare, bake, and frost a cake. As you might imagine, it was not enough time.
From the depths of this disaster came a solution. We took the cake out of the oven about 10 minutes early, threw it in the freezer for a few minutes, and then did our best to frost a lion (the ADPi mascot) on top. We reasoned that as long as the judges didn't actually cut into our cake, we would have a shoo-in victory.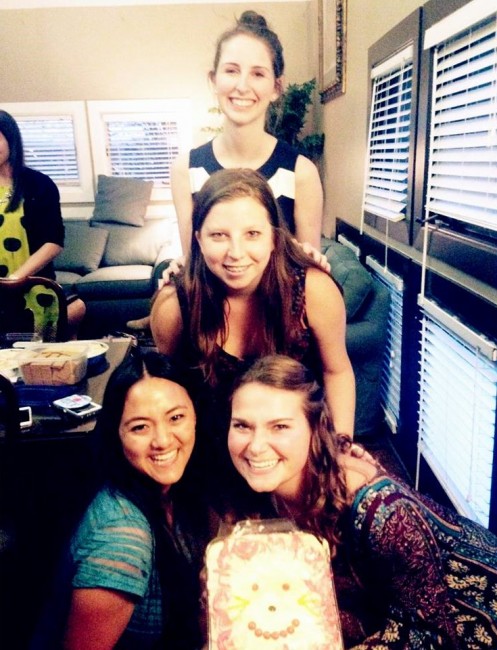 Unfortunately, taste was a category on the judging rubric, and we were robbed of our victory by a family who presented cookie dough from Munchie Mart (the on-campus store) as their finished dessert.
Anyway, the point of that story is that my sorority has given me a wonderful, dysfunctional family who I couldn't live without.