Back to School
As much as I love winter break (especially after finals), I am ready and excited to be back at Vanderbilt for second semester. After only one semester, Vanderbilt has become a home to me, so, needless to say, I missed it while I was away.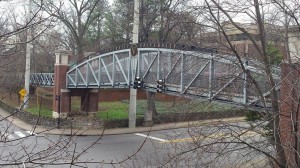 Classes officially started on Monday, January 11th, so we've completed our first week and met our new classmates and professors. So far, I have enjoyed all of my classes, and I'm looking forward to going to them for the rest of the semester. This semester, I am taking:
I cannot wait to see what this semester and these classes have in store. As always, if you have any questions about classes or Vanderbilt in general, please send me an email!
Elizabeth
elizabeth.h.paul@vanderbilt.edu