Asian New Year Festival: A Dancer's Perspective
I guess that one could say I'm currently experiencing post-ANYF funk. Post-ANYF funk is a serious and extremely common condition often found among performers in Vanderbilt's annual Asian New Year Festival, once the performance high has worn off. Asian New Year Festival, colloquially called ANYF, is a massive dance performance held each year in Langford Auditorium to celebrate Chinese New Year. After performing in Diwali last semester, I was eager to get back up on the Langford stage in a shiny costume, so ANYF came at the perfect time. This year's theme was "Avatar: The Quest for Appa", based on of the popular Nickelodeon show, which apparently people were extremely excited about. I've never been a huge cartoon person, so I was just like, "Meh, cool."
I was a dancer in Tinikling, a traditional dance from the Philippines that involves rapidly jumping in and out of parallel bamboo poles, which are simultaneously banged together to the beat of the music. Are you terrified yet? I most certainly was at our first official dance practice. We met twice a week for two hours at a time to learn how not to die when traversing the path of the banging death sticks. A lot of bonding happens when people are brought together to learn how to prevent their feet from being pulverized. Occasionally I would wake up with the balls of my feet throbbing, and that's how I knew I was a hardcore Tinikling-er.
The week of the show, Nashville was hit with a pretty nasty ice storm (which got classes cancelled two days in a row, WHAT?!), so our tech and dress rehearsals were rescheduled and cancelled and everything descended into chaos. The day of the show, we had a three-hour dress rehearsal, and I was pretty sure that the Tinikling performance would end up just being 5 minutes of people yelling and running into each other on stage.
Attendance at the show on Saturday was splendid, and a good number of people showed up to the preceding Chinese food dinner in the SLC, too. A handful of my close friends came to cheer me on/mock me. Tinikling was in the second act, and the dance went off without a hitch! To quote The Hustler, "…and though it often seemed like someone's foot would accidentally get smashed, the dancers all met their cues perfectly." It was the best run-through we ever did.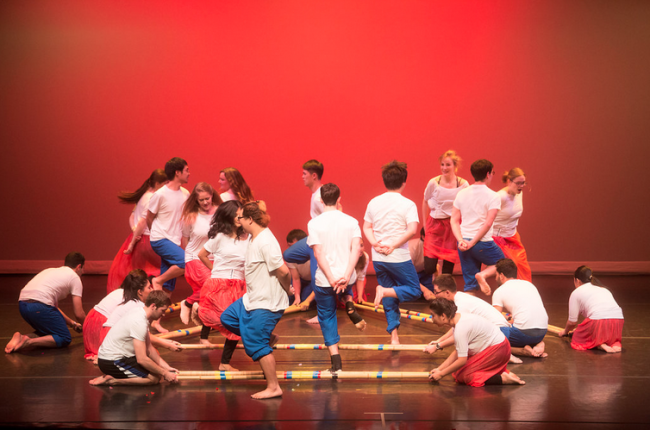 My favorite dance to watch during ANYF was the Sayaw Sa Bangko dance, a performance involving dancing on benches precariously stacked on top of each other. Every few minutes, the dancers would stack the benches even higher and climb to the top to flip each other, blindfold each other, and basically leave the audience with their jaws hanging. Even amongst dances involving karate-chopping stacks of wood and shimmying to Kpop songs, Bangko definitely stole the show.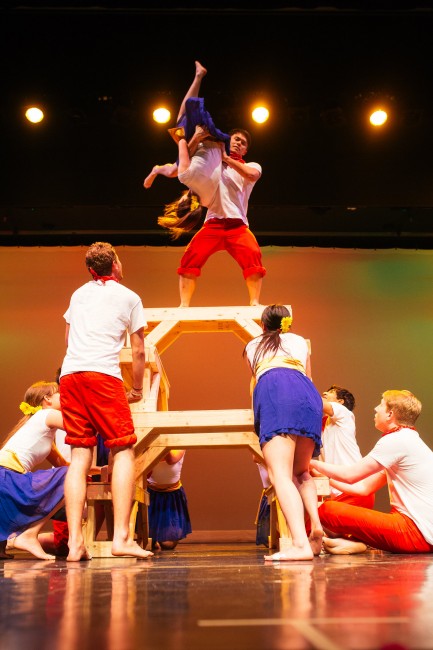 Not only am I walking away from this experience with the capacity to perform a traditional dance from another culture, but I am also coming away with fun, new friends that I might not have otherwise met. I didn't expect to be making a lot of new friends as a second semester senior, but Vandy continues to surprise me!