Thankful for Thanksgiving
Hey guys! I hope you all had a lovely Thanksgiving break. On Thursday, I spent my first ever Thanksgiving my friend Ria and her family at their home in Nashville. As we enjoyed a truly delicious meal, we discussed what we were thankful for this year and it really got me thinking. At Vanderbilt, it is easy to get caught up in the stresses of school and forget the little things that mean so much but that we take for granted. So in the Thanksgiving spirit, here are a few things I'm thankful for this semester:
New friends and family
Coming to Vanderbilt from England, I'm pretty far away from home. I never thought I'd get homesick but tiny things such as the constant battle with the time difference when trying to Skype friends or the lack of a decent chip shop where I can get proper 'fish and chips' (seriously) can really add up and make you feel a little lost and out of touch. But the new friends I've made here at Vanderbilt have made it all worthwhile. I've met such an amazing bunch of people and getting to know them has been such a pleasure. And in the case of Ria, also getting to know her family has been lovely – I'm so grateful for their generous hospitality and to have them as a home-away-from-home. And speaking of family, I cannot forget to thank my StamFam (Stambaugh Family). Though we may be one of the larger Houses, we're a unit of StamBros and StamBelles, and my StamFam is simply the StamBest.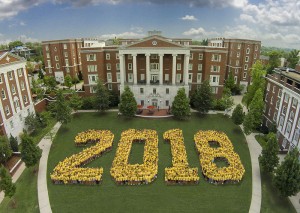 Home-cooked food
This was my first ever Thanksgiving meal and boy was it good! I didn't know it was possible to have so much yummy food all in one meal. So thank you America for this wonderful holiday! I think the best thing about the meal was that it was home-cooked. Don't get me wrong, we have some great food options here at Vandy on the meal plan such as pizza and salads at Pi and Leaf, burgers at the Pub and grab-and-go options at Munchie Mart but after 3 months on campus, home food was a very welcome delight!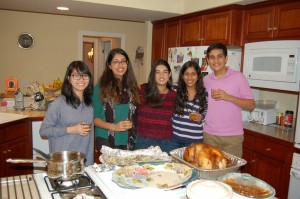 Sparky the Cat (and just cats in general)
As a major fan of the furry felines, Vandy's no-pets-except-for-fish policy has been tough. I considered getting a catfish but that just wouldn't cut it. Also, watching multiple cat videos on YouTube really doesn't help and is particularly unproductive. It also means you don't get your Calculus homework done. And that's bad. So it was so lovely to go home with Ria and see her cat Sparky for some much needed cat cuddling therapy. He was so adorable, I just wanted to bundle him up and sneak him back into Stambaugh. Apparently, he felt the same way, and adorably packed himself up, ready to go: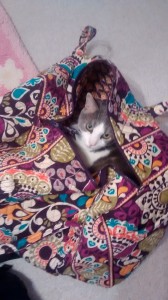 Vanderbilt:
What can I say? I am just so thankful to be here at this amazing school in Music City, USA! My first semester here has been so incredible and I cannot wait to find out what my next few years here have in store for me. Anchor Down!