Go Outside
In an effort to get outside and enjoy the beauty of the season, I've been on three separate service trips over the past few weekends. The first was through the Outdoor Rec Center, and the second was with the environmental student org, SPEAR.
Trail Maintenance & Rock-Climbing
This was a half-day of trail-maintenance followed by an afternoon at rock-climbing at King's Bluff in Clarksville, Tenn. The bluff runs along the Cumberland River, about a 45 minute drive northwest of Nashville. We teamed up with the Southeastern Climbers Coalition to make the steep trail and base of the bluff safer for climbers.
The best part of this day is that it was free. Free lunch, free climbing gear rental (except for shoes), free transportation—service trips definitely have their perks.
This trip happens every October through the Outdoor Rec Center (ORC), so sign up next fall if you're interested!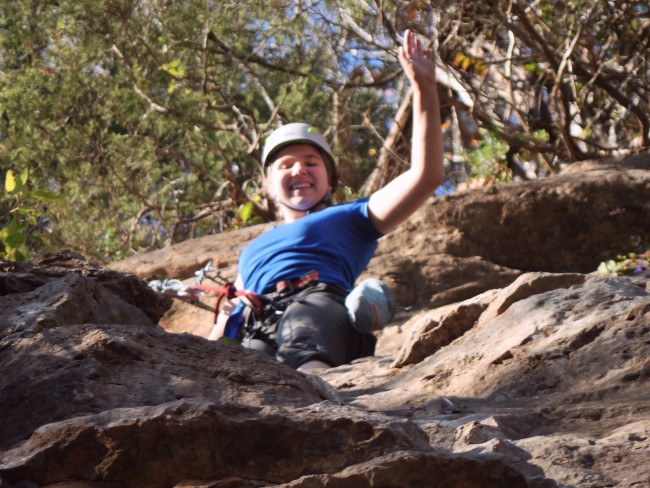 Trail Clean-Up with SPEAR
This was just a couple of hours at Shelby Bottoms Greenway right outside of the city. We walked through the park, picking up trash. It was just fun for me to hang out with my fellow SPEAR members and enjoy the great outdoors. We of course made sure to separate the recyclables. ;)
On a related note, check out the brand-new SPEAR website for more information about what SPEAR is all about.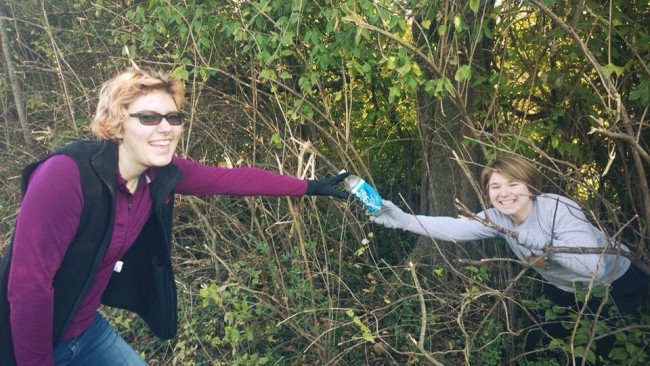 On Campus
In addition to local parks, there is natural beauty to be found all over campus. Right now many of the trees are changing colors, and you could make a day of the campus tree tour, which includes 54 species of interesting trees.