Blazers and Résumés and Keeping My Sanity
As a senior at Vanderbilt, I am constantly plagued with the "What are your plans after graduation, again?" question. It's not that I'm sick of it — it's just that I am still asking myself that same question. I don't know my plans, world!
One of the main reasons I chose Vanderbilt my senior year of high school was because I knew that Vanderbilt would open more doors in my career on a national scale after graduation compared to some more regional schools I was considering. It's weird to be at the stage in my education when all of my hard work is supposed to boil down to an impressive job offer or at least a promise of salary once I've crossed the stage at graduation. I know in my head that no one is pressuring me to lock down the most prestigious job and that success isn't always measured by salary or job title — but at the same time I feel like I might let the people who believe in me down if I don't make the right choice or land the right interviews.
The tangible way I've been tackling this dilemma is through Vanderbilt's Center for Professional Development and its online portal for the job search, Doreways. Doreways is a platform that holds information about all of the employers coming to campus for career fairs, info sessions, and on-campus interviews. It allows students to apply to jobs with an upload of a résumé and a click of a button — a feature for which I am eternally grateful.  The Center for Professional Development holds résumé drop-in days when students can get an extra pair of eyes to look over their résumés, too. This is a service I always suggest to my friends, but I can't say I mind it when my engineering friends turn to me first for résumé editing services. :)
September and October have been a whirlwind of info sessions, retooling my résumé, wearing the same business professional outfit to every on-campus interview, and the sending of awkward emails to that friend of a friend who might have a job lead. While the career center is there to lend a helping hand to the student trying to navigate the professional world, a lot of work still falls on the student to meet the right people, not cough on interviewers (whoops), and balance life outside of finding a job (18 hours + job search + internship + on-campus job + too many leadership positions in student organizations = when to sleep?). A few awesome things have come from the craziness though — including a handful of on-campus interviews, an upcoming brand strategy interview in Atlanta, and a final-round interview trip to Chicago resulting in a job offer!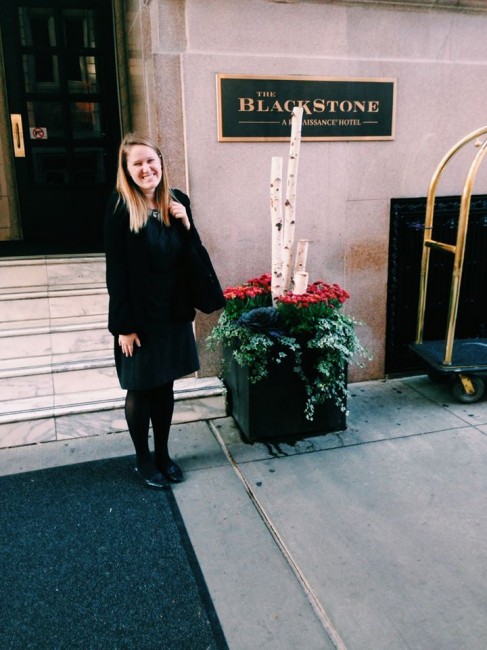 The funny thing about life is that it rarely turns out the way you plan it. The result is usually better! I might not have ended up at Vanderbilt if I had gone with the blueprint for my life I dreamed up my senior year of high school, but Vanderbilt has been the absolute perfect place for me to learn, grow, and mature through some rocky young adult years. With a whole lot of prayer, persistence, and reminders from friends that life is more than work, here's to hoping that employment is right around the corner.